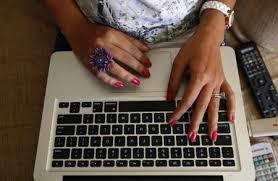 Leading online fashion retailer Jabong has added three more international brands to its catalogue of over 1,000 brands.

UK's high-street fashion brands River Island and Blue Saint will make their debut in India this week on the portal.

Popular Spanish brand, Mango, too, would be available on the portal, besides its own website.

The new brands are expected to stand Jabong in good stead as leading online fashion retailers are battling each other less over price and more over the exclusivity of their assortment.

Jabong's key rival Myntra, which was recently acquired by Flipkart, too, has recently launched the billion-dollar Dutch lifestyle fashion brand Scotch & Soda, adding to its pool of over 650 brands and designer collections.

Earlier, Myntra had roped in Desigual and Harvard Lifestyle, that sell exclusively through the portal.

"It's about the evolution of consumer choices.

"We got a wonderful response when we launched the Rohit Bal-collection online and increasingly people are looking for fast fashion and international brands," says Arun Chandra Mohan, CEO and co-founder, Jabong.

The company will continue to strategically scale up its association with international brands, he says.

Brand experts point out that for brands like Mango, which are already present in brick and mortar shops, associating with e-commerce platforms is not a matter of choice anymore, but a necessity.

"We see a lot of international brands striking up exclusive tie-ups with portals like Jabong and Myntra because these e-commerce platforms have already established a brand value.

"So, there is an online environment that has already been created and ready for these brands to take advantage of.

"The international player does not fear its brand will get diluted in any way by listing online with these portals,"
says Santosh Desai, the managing director and CEO of Future Brands, India.
Foreign high-street labels also have some of the obvious advantages such as avoiding high real estate rentals if they choose to test the waters by launching online in India, as also other entry hurdles in getting a pan-India access.
"The brand can also learn more about the taste of the Indian consumer and test the Indian market to know whether they are likely to get enough traction or not," says Mohit Bahl, partner and advisor, KPMG.
But players like Jabong would have to account for the costs that exclusivity brings with it when launching fashion brands online. Industry insiders point out that the exclusivity-driven models of most online fashion retailers is that of a 'buy, stock and sell', which involves large inventory and its concomitant cost.
The fashion category is the most sought-after online because of its high margins and increasing demand.
But the battle lines are clearly drawn.
According to experts, while players like Myntra-Flipkart, Koovs and Jabong are vying for the upper-middle class, fashion-conscious consumer who goes all out for style, players like Snapdeal, Shopclues and Limeroad are trying to strike a balance between style and pricing.
The Indian players would have to expand rapidly in fashion to compete with giants like US-based Amazon, which is still taking baby steps in the fashion in India.
Even then, it has recently launched its menswear collection and experts point out that it is likely to expand aggressively soon.
Following its acquisition of Myntra, Flipkart has already announced that it will invest another $100 million in the fashion category.
Snapdeal, which entered this category about a year ago, now gets about 60 per cent of its overall sales from fashion.