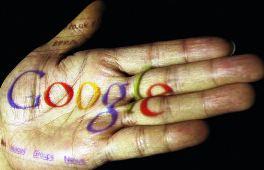 Internet giant Google Inc has entered into partnerships with media and web companies like NBC Universal and Amazon to provide content for Google TV, with the aim of synergising its Internet content with television programming.


In a blog post, Google said it is offering 'a new world of apps available for TV', including NBC's CNBC Real-Time, an application that will allow Google TV users to track stocks.


Through Amazon Video on Demand, Google TV's viewers will get access to more than 75,000 movies and TV shows for a fee. Video-streaming service Netflix will also be available.


Google's TV service would roll out this month on devices made by Sony and Logitech.


"One of our goals with Google TV is to finally open up the living room and enable new innovation from content creators, programmers, developers and advertisers," Ambarish Kenghe, developer product manager for Google TV, said in a blog post.


However, Google has not yet announced tie-ups with major networks like ABC, CBS, NBC and Fox.


Google
TV allows people to access the Internet and search for web videos on their television screens, as well as search live TV listings.
The service is expected to first become available through a set-top box made by Logitech that can hook up to viewers' existing TVs. The Wall Street Journal said some media executives have expressed 'scepticism that Google can provide a business model that would compensate for potentially cannibalising their broadcast businesses'.


Google said on Monday that the websites of several companies, including Turner Broadcasting System's TBS and CNN, have been modified so they appear better on television screens.


The paper said the company also has been meeting with advertising executives to explore ways to sell ads through Google TV.


© Copyright 2021 PTI. All rights reserved. Republication or redistribution of PTI content, including by framing or similar means, is expressly prohibited without the prior written consent.