Both its short video-sharing apps have ranked as the top two breakout social apps of 2019 in India.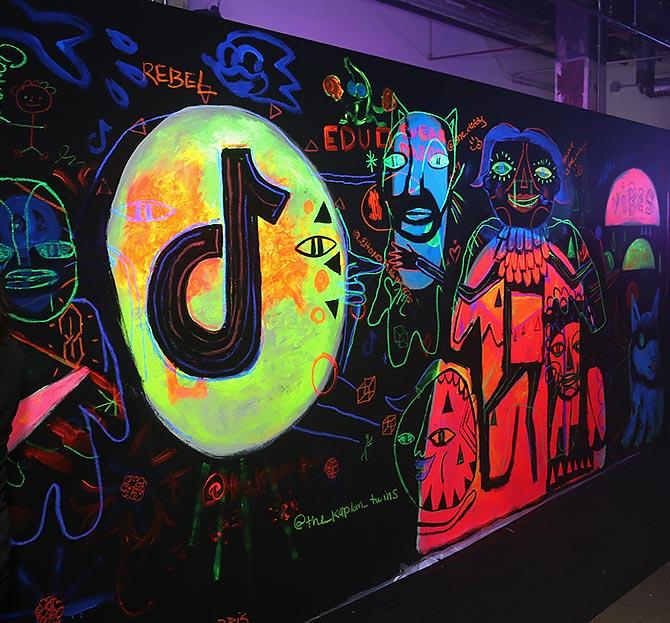 In a market dominated by American social media networks, ByteDance, the Chinese company that owns both TikTok and Helo, has cut itself a large slice of the Indian market, especially outside its metros.
Both its short video-sharing apps have ranked as the top two breakout social apps of 2019 in India (App Annie, State of the Mobile 2020), which is also their largest market outside China.
While Helo has cornered the vernacular, new-data user market, Tiktok has blazed through tier-2 and tier-3 towns.
A spokesperson for ByteDance said that increased internet penetration and adoption of smartphones has fuelled its popularity.
According to the App Annie report, TikTok has been inching its way up the charts in Western markets too, it topped the list in Canada and was ranked number two in the US.
Globally, time spent on TikTok grew in 2019, both from expanding user bases and increasing time spent per user with India recording the biggest leap on both counts.
The report further noted, "Looking at examples in India and the US, hyper-local social apps have grown in demand as consumers look for smaller circles to complement social media behemoths like Facebook."
In India, TikTok and Helo have snapped in neatly, next to Facebook or Twitter, on mobile handsets.
Despite having entered the market late, both have been seamlessly mapped into an imagined hierarchical framework in the user's social media app history.
TikTok has a community of 200 million users in India, the company claims. So how did ByteDance push its way through and how has it held its own?
The company spokesperson said that over the last two years, popular content creators, credible educational institutions and partners, and celebrities have joined TikTok making it a vibrant space.
Add to this a smooth in-app experience and the numbers have swelled.
Experts say Chinese app makers work differently from the Americans.
Their networks are built on local insights, instead of being prefabricated structures built around a common global template.
India is a priority market for ByteDance, being the second most populous market outside its home and the company has spent considerable time understanding its needs and limitations.
Both Helo and TikTok have made navigation simple and easy for first-timers.
For TikTok the initial months were spent under the threat of a ban as it was accused of violating a number of laws.
The team, instead of antagonising its accusers by denying its culpability, said it would work to close the loopholes.
This helped swat the controversies away and stay in the game.
The report said that TikTok is both a social networking app and a source of entertainment, especially for those in the 15-24 age group.
In India it is also used as an educational platform, a medium for public service messaging, an interface between the police and the people, besides serving a multitude of other functions.
IIM Indore, for instance, is collaborating with the platform to introduce lessons on marketing and business management, the Kerala and Uttarakhand police among others use it to engage with the citizenry and a number of educational tech companies are tailoring their content for TikTok.
Multifunctional and multi-lingual, the platform attracts a wide spectrum of users who tap into the network for multiple reasons.
This makes the platform sticky and engaging, for users, and lucrative for brands.
Karthik Kumar, director of online marketing and analytics firm Rage Communications says TikTok has become popular because of easy usability.
"One can create videos right on the phone without any sophisticated equipment," he adds.
TikTok's appeal for users lies in the way it opens up a window to the world, with its intelligent discovery process.
It helps that ByteDance, as experts point out, has mastered the 'Bharat strategy'.
It is aimed at users in small towns, many of whom are late adopters of smartphones and works with all the stakeholders in the ecosystem - dealers, retailers and content providers, to make sure the app is loaded on to new handsets and the content is engaging enough for young users.
Photograph: Joe Scarnici/Getty Images