A day after taking charge as law minister, Kapil Sibal on Tuesday approved a settlement through conciliation in the Rs 14,000-crore (Rs 140 billion) tax dispute with British telecom major Vodafone.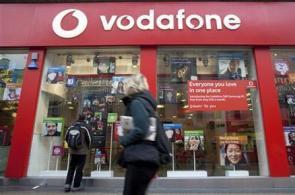 The move paves the way for the Cabinet to take up Vodafone's conciliation offer.

The previous law minister, Ashwani Kumar, had rejected the finance ministry's plea for conciliation with Vodafone, terming it illegal. Kumar's view on the file stated: "At the inception, the negotiation is illegal."

Sibal's move is in concurrence with Attorney-General (A-G) G E Vahanvati's latest opinion that conciliation is legally tenable. Vahanvati was earlier against a
compromise and had said Vodafone must pay the dues.
Sibal has agreed with Finance Minister P Chidambaram that if negotiation can resolve the tax issue with Vodafone, the government and Vodafone could discuss the matter and take the conciliation proposal to the Cabinet and, if necessary, get Parliament to endorse the proposal.
Sibal is reportedly of the view that there is nothing illegal about a negotiation that the Cabinet and Parliament clears. "We're not suggesting that we bypass Parliament," a source said.
Vodafone faces the tax liability for purchase of Hong Kong-based Hutchison Whampoa's stake in the Indian telecom business, Hutchison Essar, in 2007. The tax department sent a notice to Vodafone saying the company failed to withhold tax while making payment to Hutchison.