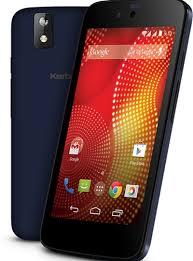 Viewers of Zee Entertainment Enterprises Limited's channels have no choice but to view only Google Android One phones from 5pm on Tuesday.

The Internet mogul, which unveiled its operating system version for lower-end phones on Monday, has bought out the entire ad inventory of the 20 Zee channels for the whole of Tuesday, effectively blocking out every other brand from the network's entertainment cluster.

The innovation will be on its South Indian channels on September 23-24.

While not a new practice, the exercise, referred to as roadblock in marketing, is not cheap.

Roadblock is when an advertiser buys air-time to run an ad simultaneously across multiple channels or on the same channel, non-stop, for an extended period of time.

Media planners estimate the cost of a day-long roadblock to cost 75 to 100 per cent higher than the average rate.

Google would have shelled out even more per spot because Zee has cut down its ad inventory to two-four minutes every hour against the 10-12 minutes an hour aired on a regular day.

Sources say Zee will make close to Rs 10-12 crore (Rs 100-120 million).

The
span was reduced so that viewers do not get bored with the same message.
Both Zee and Google spokespersons refused to divulge the deal details.
Zee had been promoting the roadblock with a teaser that indicated viewers would be getting more entertainment on September 16.
The channels, including Zee TV, Zee Cinema, &pictures, Zee Cafe and Zee Studio, would be airing 10 minutes of more content per hour on the day.
The campaign is called 'More Content to All'.
"Roadblocks have been used quite a bit in India.
However, doing it innovatively could generate a lot of talk-points around the brand, create a buzz and not necessarily a call to action.
The only risk is viewers getting negatively disposed to the brand and channel due to the same communication," says Karthik Lakshminarayan, COO, Madison Media Infinity.
In 1994, a fire extinguisher manufacturer used the first roadblock, when a media planner had bought the rights for the telecast of a feature film and aired the commercials in every break.
PepsiCo, Vodafone, HUL too have done it.
The Bhartiya Janata Party used a form of roadblock on Star India's flagship GEC Star Plus in the run up to the general elections.