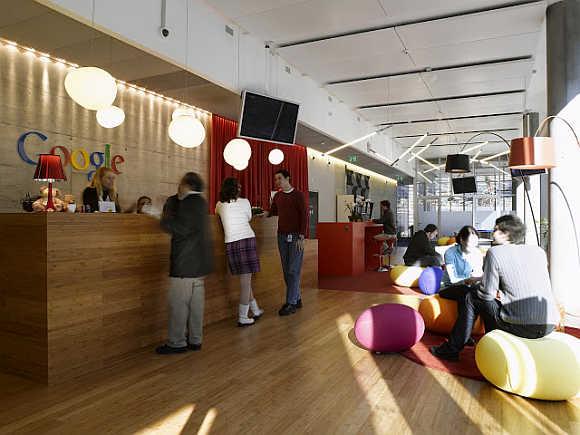 Google Inc is in talks to buy Bangalore-based mobile advertising venture InMobi, a source with direct knowledge of the matter said, which could pave the way for what could be the US company's first deal in India's busy start-up space.
InMobi helps companies target the users of phones and mobile devices in their advertising.

It was launched in 2007 and says it has more than 1 billion users across 200 countries.

It counts Japan's SoftBank, an early backer of China's Alibaba, and venture capital firm Sherpalo among investors.
The source, who asked not to be named because Google and InMobi have not made the negotiations public, said talks were at an early stage. The source said Google had not yet detailed its terms and conditions for the deal.
Both InMobi and Google declined to comment.
The source said the two sides were negotiating over issues that included how many unique users InMobi has, a key to its value.
"They are ironing out issues on what InMobi's parameters are, and whether it matches Google's," the source said, adding that InMobi would likely be valued at around $1 billion.
Google Capital, the group's investment arm, has set up shop in India's Silicon Valley, but the parent company has yet to invest directly in the country's Internet and e-commerce sector.
"Advertising is a big revenue generator for Google. As people move from browser or desktop searches, mobile advertising is becoming more important," Neil Shah, an analyst at Counterpoint Technology Market Research, said.
Google has bought mobile advertising company AdMob for $750 million, getting a green light in 2010 after months of negotiations with the U.S. Federal Trade Commission.
In February, InMobi said 43 percent of its users were in North America and Western Europe, while the Asia Pacific region made up 38 percent.
In India, the vast majority of Indian Internet users access the web through their phones. There were more than 240 million mobile Internet users in India at the end of 2014, according to Shah at Counterpoint Research.
(Reporting by Nivedita Bhattacharjee in Mumbai)