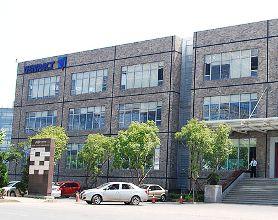 Business process outsourcing major Genpact on Thursday posted 21.3 per cent jump in net profit at $46.7 million for the first quarter ended March 31, 2013.

The company's net profit stood at $38.5 million in the January-March quarter of 2012, Genpact said in a statement.

Revenues during the reported quarter stood at $503.8 million, up 15.7 per cent from $435.5 million Q1 of 2012, it added.

The company follows a January-December fiscal.

"Genpact's first quarter results included solid growth in revenues, adjusted operating income and cash flow from operations.

"We have had a good start to 2013 with another quarter of consistent growth for Genpact," Genpact President and CEO N V Tyagarajan said.

The company continues to deliver clear, measurable business outcomes for clients and build on its strong position in large and underpenetrated target markets, he added.

On the outlook, Tyagarajan said: "While we continue to remain cautious, as are many of our clients, about the global economy in the near term, we do see signs of improvement, and we are bullish about the long term."

For 2013, Genpact expects revenues to be in the range of $2.15 to $2.20 billion, he added.

Revenues from clients other than GE, referred to as global client revenues (about 76.8 per cent of the total revenue), grew by 21 per cent.

About 76.2 per cent of Genpact's revenues for the quarter came from BPO services, while IT services accounted for 23.8 per cent of the revenues.

As of March 31, 2013, Genpact had about 60,200 employees worldwide, an increase from approximately 56,500 as on March 31, 2012.

The attrition rate for the said quarter was 24 per cent, up from 23 per cent in the same period last year.

Genpact generated $31.5 million of cash from operations in the quarter, up from $4.9 million in the first quarter of 2012.

The company had about $493 million in cash and cash equivalents and short-term deposits as of March 31, 2013.
Image: Genpact in Dalian, China | Photograph: Yoshi Canopus/Wikimedia Commons