India ranked second among nations that were most targeted for cyber crime through the social media in 2014, after America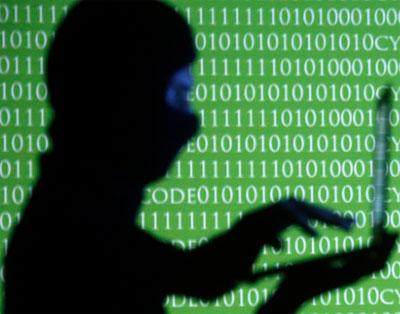 In a first-ever survey on the salaries of cyber security professionals in India, it was found these averaged Rs 780,000 annually. For those with an experience of zero to two years, the annual salary was Rs 285,000, said CISO Platform, an online community for senior information technology (IT) security professionals.
A fresh entrant in the Indian IT services sector gets Rs 300,000-350,000 a year. CISO also noted the global average, according to a 'Job Market Intelligence report' by Burning Glass, was $93,028 (Rs 59.5 lakh).
"There is a huge disparity between what a cyber security professional earns in India when compared to an IT professional. One reason is that the industry has clusters, where some companies hire trainees and pay them low and some who pay very well. The other issue is training. A lot of security professionals who call themselves ethical hackers are nowhere near to that term," said Bikash Barai, advisor of CISO Platform and chief executive, Iviz.
Over the past two years, the report added, the IT security sector in India had seen good growth, along with rising concerns on hacking threats and cross-border cyber espionage. In 2014, a total of 32,323 websites were hacked, says CERT India. India ranked second among nations that were most targeted for cyber crime through the social media in 2014, after America. In the three years up to 2013, registered cases of cyber crime were up 350 per cent, from 966 to 4,356, according to statistics from the National Crime Records Bureau (NCRB).
India's cyber security sector is young and growing rapidly. India will require 500,000 of these professionals by 2015 to support its fast-growing internet economy, was an estimate by the Union ministry of information technology. There is a big gap between demand and supply and this is a great opportunity for individuals who are interested in adopting IT security as a career. Barai said there is no real count being done of the total number in India. According to CISO, the annual salary of ethical hackers averages Rs 570,000. That of Chief Information Security Officers ranges from Rs 12 lakh (Rs 1.2 million) a year to Rs 80 lakh (Rs 8 million), with an average of Rs 23.7 lakh (Rs 2.37 million) a year.
The survey said Bengaluru had the highest number (20.5 per cent) of security professionals, followed by the National Capital Region (NCR, 20.3 per cent). Telecom/internet service providers was the highest paying vertical, with an average annual salary of Rs 11.75 lakh (Rs 1.17 milllion), followed by banking/financial services with an average of Rs 10.52 lakh (Rs 1.05 million). NCR has the highest average salary (Rs 860,000 per annum) for security professionals, followed by Bengaluru (Rs 844,000 per annum). The average work experience for security professionals is 6.8 years.
The survey concluded the IT security sector is going to see huge growth. "As the number of transactions are increasing on the internet, concern for the security will also increase and create good future growth prospects for the Indian security industry,"said the survey.