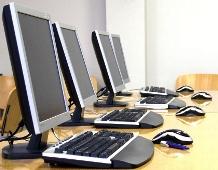 Close to 42 million people in India were hit by cyber crime attacks in the past 12 months, causing an approximate loss of $8 billion (Rs 44,500 crore).

The annual findings of the Norton Cybercrime report suggest a global financial loss of up to $110 billion.

According to the 2012 report, 66 per cent of Indian online adults have been victims of cyber crime in their lifetime.

In the past 12 months, 56 per cent of online adults in India have experienced it (a little over 115,000 daily victims or 80 per minute).

The average direct financial cost per victim is $192, up 18 per cent over 2011 ($163).

The latest survey also points towards new forms of cyber crimes, related to social networks or mobile devices, a sign that cyber criminals are starting to focus their efforts on these increasingly popular platforms.

"Cyber criminals are changing their tactics to target fast growing mobile platforms and social networks, where consumers are less aware of security risks.

"This mirrors what we saw in this year's Symantec Internet Security Threat Report, which reported nearly twice the mobile vulnerabilities in 2011 from the year before," says Effendy Ibrahim, internet safety
advocate and Director, Asia, for Norton by Symantec.
In India, one in three online adults (32 per cent) has been a victim of either social or mobile cyber crime in last 12 months, and 51 per cent of social network users have been victims of social cyber crime.
The report says most internet users take basic steps to protect themselves and their personal information.
These include deleting suspicious emails and being careful with their personal details online.
However, other core precautions are being ignored.
For instance, 25 per cent don't use complex passwords or change their passwords frequently.
And, 38 per cent do not check for the padlock symbol in the browser before entering sensitive personal information, such as banking details, online.
Well over half (64 per cent) of online adults in India report having been notified to change their password for a compromised email account.
"Personal email accounts often contain the keys to your online kingdom.
"Not only can criminals gain access to everything in your inbox, they can also reset your passwords for any other online site you may use, by clicking the 'forgot your password' link, intercepting those emails and effectively locking you out of your own accounts," says Ibrahim.