The sector will see a minimum of 3-5 per cent of the weight being shed in almost every IT company - particularly the big 20 - because of Covid and not performance-related issues.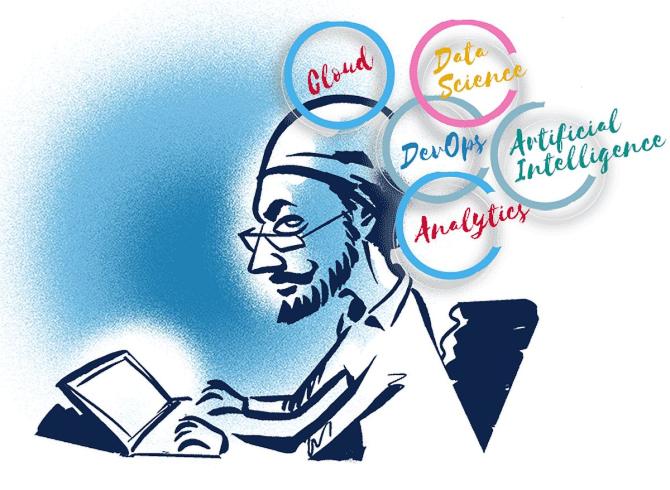 Performance-related retrenchment has always been part and parcel of the IT industry, but the current spate of layoffs in the IT and IT-enabled services (ITeS) sectors has more to do with the pandemic.
Industry insiders and analysts peg the number of IT and ITeS employees set to lose their jobs over the next few quarters - because of the Covid disruption - between 150,000 and 200,000.
"You will see a minimum of 3-5 per cent of the weight being shed in almost every IT company - particularly the big 20 - because of Covid and not performance-related issues," said B S Murty, chief executive officer of Leadership Capital Consulting, an HR consultancy firm.
Several global and Indian IT firms have already effected layoffs.
Some have projected these as routine performance-related actions and others as part of internal restructuring.
Cognizant, which has 70 per cent of its employees located in India, had announced in October last year that it would reduce 13,000 jobs globally as part of an internal alignment.
Though the firm is said to have exceeded this target, some employee unions recently alleged that Cognizant was looking to lay off a large number of employees "after deliberately giving bad ratings in the appraisal process".
The company, however, denied this saying "performance management is a normal process" for the industry.
Similarly, IBM reportedly laid off some employees in India as part of its global employee pyramid optimisation.
Similarly, Accenture is laying off thousands in India, which the company has termed part of its annual "performance process".
Several Indian IT firms are also said to be reducing their staff count as they focus on maintaining profitability amid declining revenues.
"Performance-related exits are quite normal - whether it is a 'down' market or 'up'.
"In addition, if your customers are shrinking their businesses, what will you do with these people?
"In normal circumstances, they would have been fit into other accounts, but this is not the case now as all accounts are shrinking," added Murty.
The Indian IT and business process management sector employs 4.4 million people, both directly and indirectly.
Every year, 2-3 per cent of the employee base gets affected owing to performance-related issues.
Industry insiders say employee exits happening now are primarily on account of three reasons.
First, while the IT industry has been talking about bringing in a higher degree of automation to drive linearity, they are seen pushing this much more vigorously now.
Second, many of the IT contracts are getting renegotiated with reduced scope and delay in the implementation schedule, while several - especially those belonging to sectors like travel and hospitality, as well as aviation - have been wrapped up prematurely.
This has pushed many employees into the reserved pool, which is called as 'bench' in IT parlance.
"In a project that used to be managed by, say, 80 employees earlier is now being delivered by 60, thus forcing 20 people to the 'bench'," said Aditya Narayan Mishra, CEO of CIEL HR Services.
"So, bench management has become more important now than earlier as companies are looking to deliver a certain degree of profitability, with revenues taking a hit."
In the June quarter, most of the Indian IT firms had reported a reduction in headcount, as the number of exits surpassed that of new recruits.
Experts believe the major reason behind the decline in net headcount is 'involuntary attrition', which is nothing but layoffs.
At the end of the quarter, the big four - TCS, Infosys, Wipro, and HCL Tech - saw their employee count decline by 9,144 when compared to the previous quarter.
While the headcount at TCS fell by 4,788, it was down 3,138 for Infosys, and 1,082 for Wipro sequentially.