Cognizant Technology Solutions has restructured its global growth markets (GGM) by appointing two internal leaders who will now share the responsibility.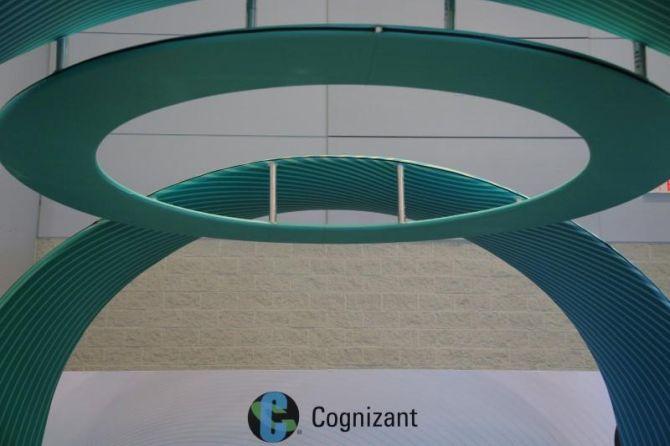 The move follows the exit of former GGM leader Rob Walker last month and is among the slew of leadership changes the company has seen in the recent past.
GGM refers to the company's emerging markets outside of North America.
North America is Cognizant's largest market that contributed 74.3 per cent to the total revenues of $19.4 billion for the year ended December 31, 2022.
For Tata Consultancy Services (TCS), North America contributed 53.4 per cent to the total revenues as of FY23, while for Infosys, North America contributed 61.8 per cent to the total revenues as of FY23.
"More than half of our company's market opportunity lies outside of the Americas, and our global growth markets' focus on improving our strategic position with clients and capturing more of this opportunity are key to accelerating Cognizant's revenue growth – one of our company's top priorities," Cognizant CEO Ravi Kumar S said in an internal note to employees.
The two internal leaders, Manoj Mehta and Jane Livesey, will lead the two GGM units and join the executive committee, reporting directly to the CEO.
Mehta has been named head of Europe, Middle East, Africa (EMEA), representing its commercial and delivery interests in Northern, Central, and Southern Europe; Middle-East; Africa, the UK and Ireland.
Livesey previously ran Cognizant's ANZ region and joined the company in August 2020 from PwC, where she led their Australian Technology Consulting practice.
Mehta has been with Cognizant for 18 years in various leadership roles such as leading its global large deals team, global head of Industry 4.0 & Industrial Internet of Things, interim head of GGM and commercial leadership roles in Continental Europe and Benelux.
Livesey was named head of Asia Pacific and Japan (APJ), representing the commercial and delivery interests in Australia, New Zealand, ASEAN, Greater China, India, and Japan.
Prior to PwC, she was at Accenture for 12 years in various Asia Pacific leadership roles.
"We are fortunate to have an exceptionally strong team of experienced regional leaders across GGM, and Jane and Manoj have my full confidence and support.
"They will continue to pursue Cognizant's growth strategy – strategic growth accounts, acquisitions, large deals, brand success – but will imprint the unique regional nuance onto that strategy in each of their regions to better help accelerate revenue growth," Kumar said.
"Our EMEA and APJ teams will continue to receive support from a shared GGM Office, corporate functions, service lines, strategy, growth, and industry leads structure.
"Manoj and Jane will engage with these teams in the near future to set the path forward," he added.