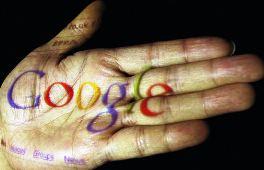 US search engines, Google and Microsoft's Bing did not apply for the Internet map service licenses which was granted by China to first batch of 31 Chinese and joint-venture operators, sparking speculation about their future operations in that country.
China, which has tightened rules over circulation of maps in the Internet citing security reasons, granted licenses to the operators including, a map publisher, several map service providers affiliated with Chinese portals such as Baidu.com and Sina.com.
A dozen state-owned local research institute or mapping bureaus, obtained a class-A license from State Bureau of Surveying and Mapping.
Operators who obtained a class-A license will be allowed to conduct services, including map searching and locations, marking geographic information, downloading and copying of maps, and map transmissions and quotations.
The only foreign company that managed to obtain the license-A was Nokia Alliance Internet Services Company Limited, a joint venture between Nokia and New Alliance, which is part of the Shanghai Alliance Investment.
Class-B licenses will restrict companies to offer services of map searching and locations, as well as geographic information marking, state run Xinhua newsagency reported.
All Internet map services providers will have to apply for a license, while those operating without it will be prosecuted in accordance with the law, an SBSM official said.
The official did not elaborate on the deadline for license applications.
Foreign-owned or foreign-invested Internet firms can apply for the license in the capacity of joint ventures or through cooperation with Chinese businesses, he said.
But officials said Google, which recently renewed its license to operate in China after a spat with the Chinese government over privacy laws did not apply for the internet map license.
So was the case with Bing.
"Although Google has made some initial contact with us, it has not officially submitted an application," SBSM deputy director general Song Chaozhi told China Daily. Companies such as Google and Microsoft, have no license to operate Chinese maps in their service.
Song said qualified online map service providers were required to keep servers that stored map data inside the country and must have no record of information leakage in any form over the past three years.
He also disclosed that Google would send a senior executive to China this week to talk with the bureau about the licensing issue.
Marsha Wang, spokesperson for Google China, refused to comment on whether the company had submitted an application to SBSM or whether it will send an executive to China.
She said Google was examining the impact of the SBSM regulation.
Although the US-based search engine moved its Chinese online search services to Hong Kong in March, it was providing its map service on Chinese mainland via Google.cn, a domestic website run by Google's Chinese joint venture.
In July, Google announced that it had its Internet Content Provider license renewed in China, ending a stand-off with Chinese authorities that had lasted for several weeks.
"I don't think the Ministry of Industry and Information Technology extending Google China's ICP license indicates it will also grant a map license," said Liu Ning, analyst from the Beijing-based research firm BDA China.
"They are issued by two separate government agencies -- MIIT and SBSM -- separately." Liu said if Google China fails to get license, it will affect millions of smaller Chinese websites which are using Google China's map Application Programming Interfaces.
Google's mainland service became unstable after the company redirected users to its Hong Kong site, raising concerns from both users and advertisers.
As a result, the company's market share in China dropped to 24.2 per cent in second quarter of this year, from 35.6 per cent in the fourth quarter of last year.
The market share of Baidu Inc surged from 58.4 per cent to 70 per cent during the same period.
"Online mapping is a vital service for the success of Internet firms in China," said Ren Yanghui, an analyst from Analysys International.
"If Google fails to get the license, it will only help Baidu dominate the market." According to Ren, the total revenue of China's online map market rose from 245 million yuan in 2008 to 330 million yuan last year.
Baidu, DDMap and Google were the major online map providers in China, and together accounted for most of the market share, he said.