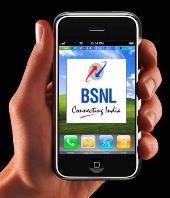 Bharat Sanchar Nigam Limited has submitted the details of the proposed voluntary retirement scheme to the Telecom Ministry for employees who have completed the age of 45 years and have served on a regular basis for 15 years, Parliament was informed on Wednesday.

The employees, who will avail the VRS, would get an ex-gratia amount of 60 days salary (basic + dearness allowance) for each completed year of service, or salary for the number of months left in the service, whichever is less.

However, the compensation would be subject to the maximum of 60 months salary, Minister of State for Communications and IT Milind Deora said in Lok Sabha.

Further, he said the ex-gratia amount will be in addition to the normal retirement benefits.

The likely expenditure on ex-gratia for approximately 100,000 employees is estimated to be about Rs 11,276 crore (Rs 112.76 billion).

In addition, there will be expenditure on normal retirement benefits, including gratuity, pension, leave encashment and
transfer grant.BSNL had consultations with its executive association and staff union in this regard. BSNL has reported that the majority of associations have opposed the scheme or expressed their reservations, he added.
"The proposal is under examination in the department of telecommunicatiob," Deora said.
BSNL had registered a net loss of Rs 1,823 crore (Rs 18.23 billion) during 2009-10.
"BSNL had reported the highest net profit of over Rs 10,000 crore (Rs 100 billion) in 2005-06, but since then its profits have been falling and in 2009-10 it reported net losses.
The VRS has been under discussion since 2009 when a panel headed by Sam Pitroda, adviser to the Prime Minister on Public Information Infrastructure and Innovations, advocated that BSNL take the VRS route to prune its nearly 277,000 strong workforce by a third.
Besides, BSNL has Rs 5,475.73 crore (Rs 54.75 billion) as the outstanding dues from the customers at the end of three years and for the current year as on September 30, 2011 in respect of wired and wireless mobile services and circuits, Deora said.
© Copyright 2021 PTI. All rights reserved. Republication or redistribution of PTI content, including by framing or similar means, is expressly prohibited without the prior written consent.