Struggling handset-maker BlackBerry on Wednesday said it will offer its Z10 handset for Rs 29,990, slashing the price by about Rs 13,500 or 31 per cent, as a limited period offer ahead of upcoming festive season.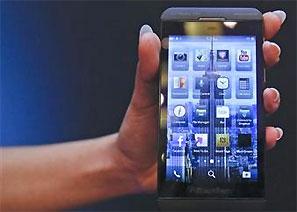 The handset was launched in January and available for Rs 43,490. It was retailing for about Rs 30,000 on e-commerce stores.
"In keeping with the festive season kicking off, we are making a limited period festive offer. Customers can now purchase BlackBerry Z10 smartphone at just Rs 29,990.
"This lucrative scheme is in line with our commitment towards this market and will help the brand to reach out to more," BlackBerry said in a statement.
BlackBerry had launched Z10 and a Qwerty device Q5, powered by its latest BB10 operating system, with a lot of fanfare. However, it failed to elicit much response from users.
"We continue to leverage festive season with relevant product and services promotions. BlackBerry 10 platform offers a new and unique mobile communication experience and at Rs 29,999 the Z10 model is uniquely positioned to change the way in which our customers view mobile technology," BlackBerry India managing director Sunil Lalvani said.
In March last year, BlackBerry had announced slashing of prices of its handsets by up to 26 per cent. It had also reduced the price of its PlayBook before that by more than half to Rs 24,490 for the 64GB version under an offer from the original price Rs 37,990. This was further reduced to Rs 19,990.
Earlier this week, BlackBerry had signed a letter of intent with a Fairfax-led consortium to sell its business for $4.7 billion.