FY14 profit halves, dips to 4-yr low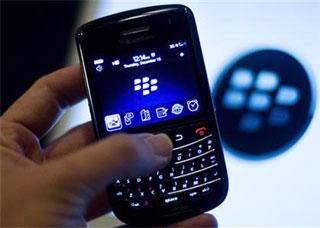 BlackBerry chief executive officer (CEO) John Chen had said in August that India was critical to the revival of the Canadian smartphone maker. But the performance of BlackBerry India, its Indian subsidiary, will not give Chen much hope. BlackBerry is a sinking ship in India, like other markets worldwide.

BlackBerry's revenue from India, which accounts for 0.45 per cent of global earnings, halved in 2103-14. The only saving grace is BlackBerry still makes profit in India when globally it had a trailing 12-month loss of over $5 billion.

BlackBerry India's net profit dipped almost 50 per cent to Rs 11.5 crore (Rs 115 million) in 2013-14 from Rs 22.8 crore (Rs 228 million) in the prior year, when it posted its best numbers, according to the company's filings with the Registrar of Companies (RoC). Its revenue also declined by 48 per cent in 2013-14 to Rs 142 crore (Rs 1.42 billion) from Rs 273.2 crore (Rs 2.73 billion) in the previous year.

According to BlackBerry India's filings, its performance in 2013-14 is worse than in 2010-11. Both profit and revenue have fallen below levels reported in 2010-11, its most successful year when earnings doubled and profits jumped three times.

BlackBerry's India performance
does not surprise industry experts. The company's handset sales have declined sharply on a worldwide trend. BlackBerry is trying to reinvent itself, focusing on services that account for a big chunk of its global revenue now.
"BlackBerry's revenue constitutes services, software and devices. Over the past year, our focus has been on driving profitable growth through an optimal mix of all these. This strategy is paying off in India with over 1,000 companies adopting the BlackBerry Enterprise Service," a spokesperson at BlackBerry India said in an e-mail.
In September, BlackBerry India Managing Director Sunil Lalvani had said the company's focus had shifted to services, adding it was no longer in the "market share game". While the 2013-14 results do not reflect this, Lalvani's statement may be reflected in next year's results.
It will not be a cakewalk, however. Things have been going wrong for Blackberry as its market share dipped from 14.8 per cent in April-June 2010 to 7 per cent in 2012, 2.9 per cent in 2013 and 0.5 per cent in January-March 2014, according to market research company IDC.
In the quarter ended May 31, BlackBerry's global shipments crashed 61 per cent to 2.6 million handsets from the same quarter in 2013-14. Following the trend, BlackBerry's market share in India collapsed to 0.5 per cent from 20 per cent in 2009, when it led the smartphone market.