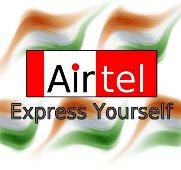 Telecom major Bharti Airtel has paid a first-ever interim dividend of Rs 11.75 crore (Rs 117.5 million) to its minority partner in Bharti Hexacom, state-owned TCIL, at the rate of 15 per cent for FY'12, a senior official said on Monday.

Bharti Hexacom, a joint venture between Bharti Airtel and TCIL, offers mobile services in Rajasthan. Bharti owns a 70 per cent stake, while the remaining 30 per cent is held by state-run Telecom Consultants of India.

The company offers mobile services in six northeastern states (excluding Assam) and Rajasthan and has a little over 15 million customers.

"Bharti Airtel has paid an interim dividend of Rs 11.75 crore to TCIL for 2011-12 at 15 per cent," a senior TCIL official told PTI.

TCIL has been demanding the payment of a dividend for many years now, but the demand was not met as Bharti Airtel had maintained that all profits are being ploughed back to expand operations.

Senior Telecom Ministry officials were also in favour of TCIL being paid a dividend.
"Since Hexacom is a debt-free company, its shareholders should be rewarded with a nominal dividend. We are in talks with Bharti Airtel officials regarding payment of a dividend to the shareholders," a senior Telecom Ministry official had said.
Bharti Hexacom was incorporated in 1995 and was promoted by TCIL, Shyam Telecom Ltd Group and others.
The shareholding has changed over a period of time and in 2004, Bharti Airtel acquired a 68.5 per cent stake in the firm.
Subsequently, Bharti Airtel acquired a further 1.5 per cent equity from MTC, taking its shareholding to 70 per cent.
The government was earlier looking to sell its stake in Bharti Hexacom, held through TCIL.
However, the sale has been on put on hold for now.
© Copyright 2021 PTI. All rights reserved. Republication or redistribution of PTI content, including by framing or similar means, is expressly prohibited without the prior written consent.