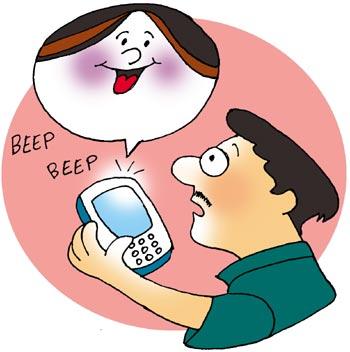 Coming down heavily on pesky callers, Telecom Regulatory Authority of India on Wednesday said it has penalised some service providers, but has given banks time till mid-December to check unsolicited commercial calls and SMS.

Telecom Regulatory Authority of India Chairman Rahul Khullar said insurance companies have asked for 4-6 weeks to deal with unsolicited commercial call or SMS.

"We have stringently implemented the guidelines on pesky calls and have penalised some operators.

"We have so far not penalised banks and insurance companies," Khullar told reporters in New Delhi.

Explaining the rationale behind not penalising banks, Khullar said the authority was approached by telecom operators with complaints against the banks following which banks also approached us.

"At that time I exercised regulatory forbearance and I wrote a speaking order that it will lead to major inconvenience to the public and throw financial transactions out of order.

"Therefore, I will give them an opportunity to mend their ways. We gave them about 2-3 weeks to come back to us.

"Many of the banks assured us that they will check this," he added.

Insurance agencies have asked for a time period of 4-6 weeks to deal with pesky calls, he said adding that Trai has warned the banks and insurance companies that if pesky calls continue, the authority will cut their connections.

"But for others, we are very strictly implementing the regulations. We have requests pending of some high profile builders who have requested us not to cut their connections," Khullar said.

In September, Trai has directed Axis Bank, Citi Bank, HDFC Bank, ICICI Bank, Kotak Mahindra, Punjab National Bank and SBI to report to it within a week on use of unregistered telemarketers by them for promotion of their business.

In August, the sectoral regulator had come out with regulations that phone connections of banks, insurance firms and realty players will be disconnected if rules of unwanted calls and messages are flouted by them, or on their behalf.

The new rules issued by the authority includes a fine of Rs 5,000 per complaint on a telecom firm if found that pesky calls or SMS were made by unregistered telemarketers using their network.
Illustration: Uttam Ghosh/Rediff