Nasscom said growth for the current financial year (2016-17) was expected to be 8.6%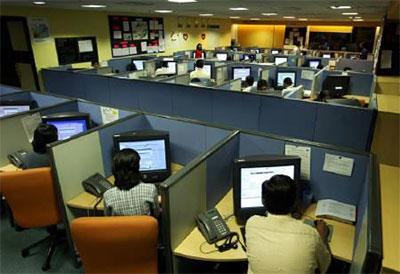 Nasscom has unexpectedly postponed issuing a growth projection for 2017-18, a first in 25 years, in the wake of uncertainty due to regulatory changes in the US and the macroeconomic outlook.
Nasscom said growth for FY17 was expected to be 8.6 per cent, within the earlier estimate of eight to 10 per cent but at the lower end. It had made the revision to 8-10 per cent last year, from the earlier 10-12 per cent. "Quantifying the guidance (forecast) still requires some work.
If we wanted to give a guidance, we could have for six to 10 per cent growth but due to political uncertainties and the state of our own industry due to digital transition we have deferred giving one till the next quarter," said C P Gurnani, chairman of Nasscom and chief executive at Tech Mahindra, at the Nasscom India Leadership Forum in Mumbai.
The industry body added it has not seen a revival of discretionary spending by clients in the banking, financial services and insurance (BFSI) segment.
"We have nothing new at this point to add but given the huge set of uncertainties, whether in terms of macro economic outlook or some of the currency fluctuations or political volatility with the new government in the US, discretionary spending by BFSI clients have also not gone up," said R Chandrashekhar, president, Nasscom.
On a positive note, he said the global sourcing market was growing and India's share was robust.
"While there are some uncertainties in the short term, the initial data from global analysts on tech spending in 2018 is promising. Global IT spending is expected to grow by five per cent and 5.3 per cent for 2017 and 2018, much higher than the 2.8 per cent in 2016," he added.
Gurnani says the delay in giving a growth outlook is also due to faster change in technology. "The rate of change is unprecedented." Nasscom says for FY17, almost 14 per cent of revenues for the sector came from the digital area. Digital deal volume grew 1.5 times faster than traditional deals.
"The trend shows that we will remain a growth industry. They (Nasscom) also believe it is time to transform and rejuvenate. We are looking at a few million reskilling, skilling, creating the capabilities to become future ready.
The leadership also needs to go through a reboot. Growth is coming from BPM (business process management) companies, it is coming from platform services, from anything that is digital, whether data or analytics," said the Tech Mahindra chief.
Photograph: Sherwin Crasto/Reuters