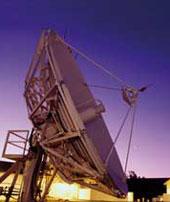 The Committee on Public Undertakings (COPU) of Parliament has summoned the telecom secretary R Chandrasekhar on Tuesday to estimate the loss suffered by public sector undertakings BSNL and MTNL in the 2G and 3G spectrum allocations.

COPU is the second parliamentary committee to examine the spectrum scam, but not from the tender or from corruption angle, but from the point of view of a PSU and how could it make loss when the private sector telecom companies are making huge profits.


2G watchers of DMK smell a rat in the sudden focus on Telecom Minister A Raja by the investigative agencies.
With various arms of the government apparently gunning for Raja over the 2G spectrum allocation affair, it seems that the UPA government has decided to take on its ally, the Dravida Munnetra Kazhagam. And that too just before the Tamil Nadu Assembly elections.
During the 2009 Lok Sabha polls, former Tamil Nadu chief minister J Jayalalithaa and the Left parties has raised a furore over the Rs 1-lakh crore (Rs 1 trillion) 2G spectrum scandal.
Now with the UPA-2 raising the issue, it appears that the Congress leadership is keen that DMK should be crowded with reports on 2G just before Tamil Nadu the elections in 2011, especially since the COPU and PAC reports are likely to be tabled in Parliament in the second week of November.
V Kishore Chandra Deo, chairman of COPU, is a Congress Member of Parliament.
The Public Accounts Committee, headed by Dr Murli Manohar Joshi, is also examining the 2G spectrum scandal. The Central Bureau of Investigation has already registered a case in the matter and the Comptroller and Auditor General is also digging further into the 2G spectrum issue.