While Wipro leads the pack on absolute numbers, analysts for Infosys for reporting consistent growth, revising FY22 guidance and beating TCS on revenue growth.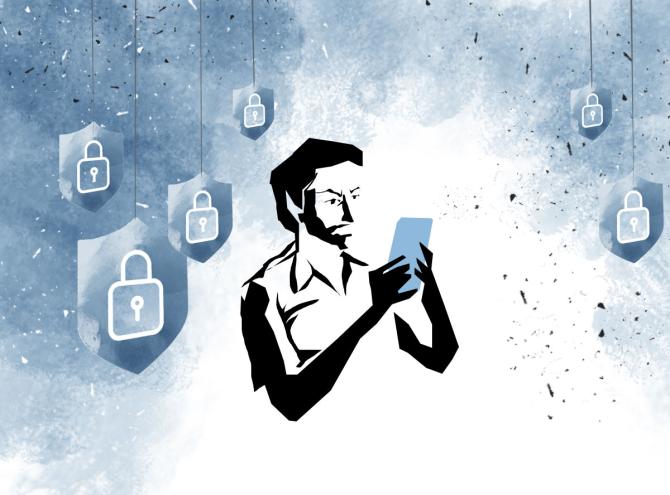 The Indian IT services industry has been riding on the cloud and digital transformation wave accelerated by the pandemic for the last three to four quarters, but the Q1FY22 numbers, tell a differentiated story of the top four IT services players.
If one looks at just absolute numbers, Wipro seems to be leading the pack, as the acquisition of Capco has aided its growth.
Without Capco at Wipro, Infosys leads the pack in performance in Q1.
Analysts that Business Standard spoke to also voted for Infosys, not only for reporting a consistent growth number but also for revising its FY22 guidance and beating Tata Consultancy Services (TCS) on revenue growth.
For Q1, TCS's sequential dollar revenue growth of 2.4 per cent was a disappointment for the street, especially when compared to Infosys' 4.8 per cent constant currency sequential numbers.
TCS Q1 performance was impacted by its India business, which was down almost 14 per cent QoQ.
The management said the company had a total impact of Rs 350 crore loss in India and the second wave of Covid-19 impacted not just iON, but other projects in the country too.
The one-off impact on India is also about the company's strategy, which is different from peers.
TCS has the maximum presence in India when compared to peers.
For Q1 India share of the revenue was 4.3 per cent, in case of Infosys it is 3 per cent, Wipro and HCL Technologies do not share their India revenue numbers.
"Even adjusting for covid second wave impact on India business (5.6 per cent of revenues in March 2021, 14 per cent QoQ decline), TCS's growth in Q1FY22 would have been around 3.1 per cent QoQ (CC).
"Notably, this is softer than its pre-covid 5-year average growth in June – seasonally the strongest quarter.
"This further supports our key argument on the sector, i.e. once the low base effect wanes, growth should converge with the pre-covid long-term average. Europe (17 per cent of revenues in March 2021, +1.5 per cent QoQ) remained a key overhang on growth," said Sudheer Guntupalli, and Hardik Sangani of ICICI Securities in their report post TCS numbers.
Similarly, in the case of HCL Technologies, it reported the lowest dollar revenue growth, a 0.7 per cent sequential rise.
The company attributed this due to softness in Europe and its IT services segment, and drop in product and platform vertical.
"They have been stating at various forums that Q1 will be soft. Looks like they did not see that there would be delays in ramp up of some new deals.
"Compared to the other three players, Infosys was the best followed by Wipro this quarter," said an analyst covering the sector on condition of anonymity.
Having said that Q1 saw all the top players reporting healthy deal flows with total contract value showing good deal wins.
Even though the street was disappointed with TCS miss on growth for the quarter, the overall performance of the company was robust.
It had a total TCV $8.1 billion and was broad based, with BFSI having a TCV of $2.2 billion, retail had at all-time high order book of $1.5 billion.
From a geography point TCV's signed in North America was at $4 billion.
TCS reported the highest TCVs signed among peers, followed by Infosys at $2.6 billion, HCL Technologies reported TCVs of $1.67 billion and Wipro signed TCVs worth $715 million.
Experts pointed out that going ahead the challenge will be maintaining a good supply of talent to meet the demand, which will also impact margins that was evident in Q1 across the board.
Infosys while led the pack in performance and also because it revised its guidance upwards, it did miss the margin expectations owing to salary hikes.
Q1 margins were impacted by 80 basis points due to increased use of third party sub-contractor cost.
In case of Infosys margins will continue to be an issue, "Impending wage hikes in Sep-21, potential attrition interventions, high utilisations (89 per cent ex-trainees), higher fresher hiring (35,000 vs earlier plan of 25,000), revival of discretionary costs, and large deal ramp-up costs will likely mean exit margins may rhyme with that of FY19.
"This implies FY23E margins will likely trend to FY20 levels unless the company is able to pull off price increases or rupee depreciates meaningfully.
"Earnings miss this quarter and subdued margin expectations lead to 6 per cent downgrade to our FY22E-FY23E EPS," said a ICICI Securities report.
In case of Wipro margins were impacted by 200 bps in Q1 and the company has stated that its priority will be growth and it will maintain margins in the 17-17.5 per cent range.
Q1 numbers do show that the top four players are gearing up to capture the demand, however, the success of this will depend a lot on how they manage their supply side.