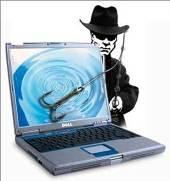 Hackers claim to have stolen over 90,000 email addresses and passwords in a cyber attack on a major US military contractor, a media report said.

An arm of the online collective Anonymous has said that it broke into the computer systems of Booz Allen Hamilton and then posted the details on Internet, The Daily Telegraph online reported.

They apparently were able to get encrypted versions of the email passwords only, 53,000 of which carried the military '.mil' domains, the report said.

The hackers also wiped out four gigabytes of Booz Allen source code in an attack they called 'Military Meltdown Monday'.

The group said: "We infiltrated a server on their network that basically had no security measures
in place."
Booz Allen provides technological services, including cyber-security consulting to the American military and other US government agencies. Its staff includes Michael McConnell, former director of the National Security Agency.
A US Defence Department spokesman said: "We are aware of the incident and coordinating with our federal partners."
A spokesman for Booz Allen said its security policy meant 'we generally do not comment on specific threats or actions taken against our systems'.
The hacking group responded with the comment: "You have a security policy? We never noticed."
Anonymous became well-known last year for attacking companies, including Amazon, Bank of America, Mastercard and Visa, that had cut off services to WikiLeaks and its founder, Julian Assange.