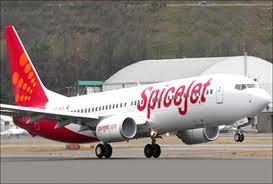 The government has cleared the decks for
foreign direct investment
(FDI) by foreign airlines into India's air carriers, but foreign players will not be in a hurry to sign up deals with Indian promoters due to concerns over high taxation and policy stability in India, according to experts.
Among the foreign carriers, the Abu-Dhabi-based Etihad and Qatar Airways are keen to expand their footprints in India and challenge Emirates, which is the largest foreign airline operator in the country. Both these airlines have held informal talks with Kingfisher Airlines and SpiceJet.

"The Gulf carriers' risk assessment will weigh on whether there is regulatory clarity in India,'' said a senior executive of a private airline. According to him, the concerns were fuelled after telecom operator Etisalat shut down India operations following the Supreme Court ordering cancellation of its licence last year.

International Air Transport Association (Iata), too, echoed the same concerns, while welcoming the move to liberalise the aviation policy.

"This is a positive and important step forward. It allows Indian carriers to have strategic tie-ups with foreign airlines cemented by an equity stake. But allowing FDI by itself is not a panacea. The critical problems of a high cost environment, insufficient infrastructure and crippling taxes must also be comprehensively addressed within a coordinated government-wide policy framework,'' Amitabh Khosla, country director of Iata, said in a statement.
The government will now allow foreign airlines to invest in domestic carriers and non-scheduled operators (charters) a sector hitherto restricted to them.
"Airlines are not viable because they are unable to support the cost structure with existing fare levels. The present increase in fares will not be sufficient to wipe out past losses and the airlines are relying on supplier credit to meet the operational requirements,'' another senior executive said.
According to aviation expert Hormuz Mama: "There is not much incentive to invest because of problems in Indian aviation such as high cost, low returns and lack of policy stability. The overall investment climate does not look good. Due to economic downturn, even large foreign airlines are feeling the pinch and their are margins are under pressure. It is not that foreign airlines too are bursting with profits.''
Iata estimates this will be the second year of declining returns since airline profits peaked in 2010 at $15.8 billion with a net profit margin of 2.9 per cent. In 2011, industry profits fell to $7.9 billion for a 1.3 per cent net profit margin. This year's projected $3 billion industry profit would yield a net profit margin of just 0.5 per cent, Iata said in June.
The Centre for Asia Pacific Aviation (Capa), however, does not expect the Friday's policy decision translate into immediate announcements by foreign airlines.

"Balance sheets of most carriers are relatively weak and the sector faces numerous structural challenges so foreign airlines will make their own assessments about whether they consider a carrier suitable for investment at this time,'' Capa said. "Personally, I feel there is nobody knocking on the door,'' India head of a foreign airline remarked.
According to Capa, GoAir and SpiceJet have better prospects of attracting foreign airline investment and gives Kingfisher an outside chance as it will require significant capital infusion by the current promoters.
"We expect foreign airlines to pick up minority stake of 10-15 percent in Indian carriers initially, with a commitment to enhance it subject to further policy reforms and improvement in airline performance. We also expect two-three new airlines to be set up by foreign airlines with a scheduled or non-scheduled license over the next 12 months", said Amber Dubey, partner and head-aviation at global consultancy KPMG.