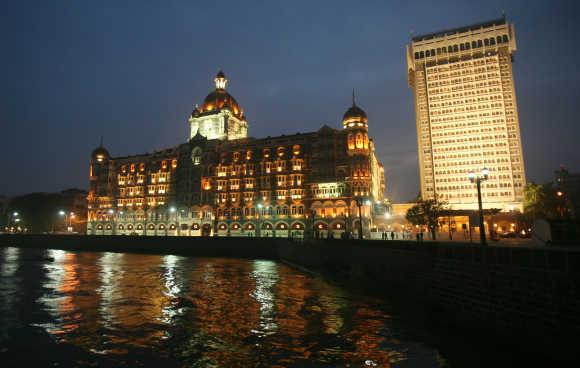 US-based Orient Express Hotels has termed the $1.86 billion
acquisition offer
by Tata group firm Indian Hotels as 'unsolicited' and said it will evaluate the proposal 'carefully and respond' accordingly.
In a statement on its website, Orient Express Hotels said it "has received an unsolicited letter from The Indian Hotels Company Ltd (IHCL) and certain other members of the Tata group of companies dated October 18, 2012..."
The offer also included "an unsolicited proposal by those parties and a fund controlled by Montezemolo & Partners to acquire all outstanding shares of Orient-Express Hotels Ltd".
While it did not spell out its immediate course of action, the firm said: "The Board of Directors of Orient Express Hotels Ltd expects to evaluate the proposal carefully and respond in due course in accordance with the best interests of the Orient-Express Hotels Ltd and its shareholders".

Comments from IHCL could not be obtained immediately. On Thursday, IHCL that holds 6.9 per cent stake in Orient Express Hotels said it has made an $1.86 billion offer to acquire the international luxury hotels chain.
IHCL had made an all-cash offer to acquire the outstanding 93.1 per cent stake at $12.63 per share.
This is the second time that the Tata group firm is attempting to gain control of Orient Express Hotels after its failed attempt in 2007 due to stiff opposition from the then management of target firm.
In a letter to Orient Express Hotels Interim Chief Executive Officer Philip R Mengel yesterday, Indian Hotels Vice-Chairman R K Krishna Kumar said: "While we are disappointed that your Board of Directors has indicated they would not be interested in exploring a transaction involving a significant equity investment by IHCL, we continue to believe that a transaction between the two organisations is both financially and strategically compelling to our respective shareholders".
Kumar had also assured that, if the acquisition materialised, "the new Orient-Express Hotels will continue to remain an independent company, which we will strongly support, with standalone management and board of directors, under the broader Tata group umbrella".
As per its website, Orient-Express brand has 45 hotel, cruise and luxury rail businesses in 22 countries.
© Copyright 2022 PTI. All rights reserved. Republication or redistribution of PTI content, including by framing or similar means, is expressly prohibited without the prior written consent.