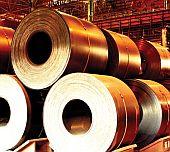 Tata Steel Vice-Chairman B Muthuraman has asked a member of British Parliament not to be "over-critical" about the company's strategy in dealing with problems in Corus.
Muthuraman on Tuesday wrote to Redcar MP Vera Baird saying her continued criticism of Corus is damaging the company's efforts to find a new strategic partner for Teesside Cast Products (TCP).
"Continued criticism of the company and of Corus CEO and MD, Kirby Adams, in particular, was unfair and unwarranted. Such criticism was unhelpful to the company and its workforce," he has said.
Muthuraman also wishes to meet Vera Baird to discuss issues of mutual interest.
"The Redcar plant was mothballed after a consortium of buyers cancelled a legally-binding 10-year agreement. Corus kept the plant going for as long as it could and at a cost of unsustainable losses of over £150 million to the company."
Muthuraman said Adams and his team have worked tirelessly to find a solution and continue to do so.
He further said Tata Steel remained open to any credible offer that ensured long-term solution for steel making in Teesside but most offers received so far had been without substance or credibility.
Since the mothballing of TCP operations in northeast UK earlier this year, local activists, union leaders and politicians have been critical about Tata's approach to the problem that has left nearly 1,700 jobless.
Vera Baird, Redcar MP and Solicitor General for England and Wales, has been particularly very vocal about her views on Tata's approach to the Corus TCP issue.
Last week commenting on the resignation of Phil Dryden, a senior member of the Corus management team, Baird said, "I intend to ask Tata Vice-Chairman Muthuraman, what is going on? Phil Dryden told me that he spent six months, between March (2009) when the consortium left, and the December decision to mothball the plant, seeking out an equity partner and trying to negotiate a deal which could have saved our steelworks."
"He was the management member who knew the customers of TCP and the plant's closest details best. I am disappointed that he has left, however, it is more than a month since a US Dow Jones contact told me of market rumours that he had gone. Corus have simply declined to explain his absence and failed to disclose who is currently carrying out the sale negotiations."
It may be recalled that an internal restructuring exercise in Corus had cost the company three senior executives over the last four months.
Apart from Dryden, the company had lost Marjan Oudeman, head of strip products and Scott MacDonald head of distribution and building systems.