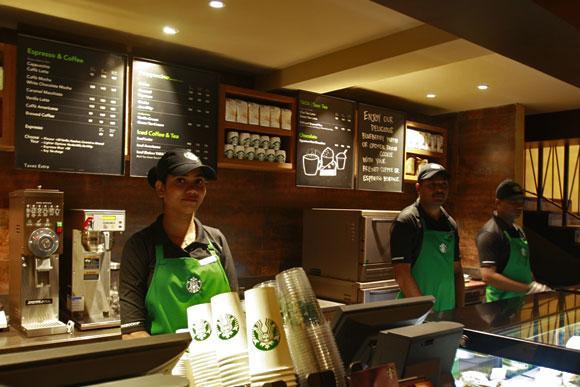 Tata Starbucks on Monday said it is suspending the use of ingredients not approved by food regulator Food Safety and Standards Authority of India in certain products served at its India outlets.
Tata Starbucks Pvt Ltd, a joint venture of Tata Global Beverages Ltd and Starbucks Coffee Co, said it is 'diligently working with the Food Safety and Standards Authority of India to provide the technical information relating to our pending ingredient applications that they have requested'.
"In line with the FSSAI guidelines, while we finalise the documentation necessary to complete these applications, Tata Starbucks has initiated the suspension of applicable ingredients from certain products served in our India stores," the company said in a regulatory filing.
It, however, did not give details of the ingredients it is removing pending FSSAI approval.
The company said it will use other FSSAI-approved ingredients that meet Starbucks global standards so as to enable it to continue offering its range of beverages.
"These actions ensure that we are able to continue delivering the unique Starbucks Experience to our customers without disruption," it said.
The company maintained that all its imported ingredients, including the ones it is suspending, were 'safe and meet the safety standards in over 65 countries where Starbucks operates.'
"All of these imported ingredients received the then applicable product testing and safety authorisations when they were imported into India," the statement said.
Starbucks, it said, has 'the highest standards for the safety and quality of the beverages and food' offered to customers.
"We are committed to complying with the regulations in every market we operate in."
Image: Starbucks, it said, has 'the highest standards for the safety and quality of the beverages and food'. Photograph: Rajesh Karkera/Rediff.com