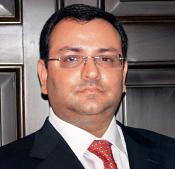 The Tatas might restructure the boards of two group holding companies -- Tata Sons and Tata Industries -- by inducting more executive directors, as many senior directors are due for retirement in the next three years.

In the run-up to the retirement, senior non-executive directors are expected to take up supervisory role in a two-tiered board system consisting of an executive board and a supervisory board.

In the two-tiered board system, while the younger lot of executive board will run the day-to-day operations of Tata Sons and Tata Industries, the senior directors will be inducted into the supervisory board.

The two-tiered board will ensure continuity as the boards of both Tata Sons and Tata Industries will see retirements of almost all senior directors.

When contacted, a Tata group spokesperson said any leadership changes will be communicated as and when they take place.

At present, Tata Sons board is chaired by Cyrus Mistry, 44, and includes R K Krishna Kumar (74), who will retire by the middle of this year, Ishaat Hussain (65), F K Kavarana (68) and R Gopalakrishnan (66).

Hussain retired as finance director in September last year after he turned 65. With the retirement age at 70 for all non-executive directors and 65 for all executive directors, the Tata Sons board will witness a churn in the next few years.

The new-look board will consist of executive directors who will look after business development, mergers and acquisitions and finance for the entire group.

Tata Sons is the holding company of the Tata group of companies and invests in new businesses along with another unlisted company -- Tata Industries.

Insiders say chairman Mistry has drawn up an elaborate plan for Tata Industries, which promotes Tata's entry into new businesses and maintains shareholding in group companies.

The Tata Industries board includes TCS vice-chairman S Ramadorai, Tata Steel vice-chairman B Muthuraman, former Tata Power managing director Prasad Menon, and Tata Motors vice-chairman Ravi Kant apart from Krishna Kumar, Kavarana and Hussain.

With the Tata retirement policy in force, the board of Tata Industries will also undergo a churn.

Insiders do not rule out Tata Industries and Tata Sons board to have same executive board and a supervisory board.

Among the frontrunners for the positions in the group holding companies are: Koushik Chatterjee, presently the chief finance officer of Tata Steel, Tata Chemicals managing director R Mukundan and Tata Housing's managing director and CEO Brotin Banerjee.

The hunt is also on for the head of human resources after Satish Pradhan left the group.

Former BSE CEO Madhu Kannan, who was hired for business development, is also in the short list to join the board along with group brand and chief ethics officer Mukund Rajan.

However, no final decision has been taken as yet, according to insiders.
Image: Cyrus Mistry