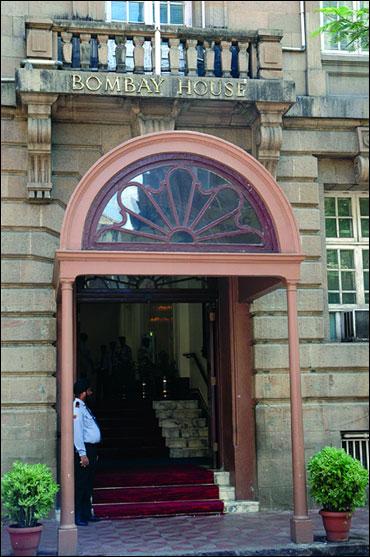 Tata Sons, the holding company of the $109-billion Tata Group, has moved the Supreme Court against an estimated Rs 300-crore (Rs 3-billion) sales tax demand from the Maharashtra state government.
In January, the Bombay High Court had upheld the state's sales tax department's decision to collect tax from Tata Sons for the royalty it charges from group firms for using the Tata brand name.
The High Court had said the company was liable to pay sales tax on brand assignment to group companies from 1998-99 onwards. This is estimated to be about Rs 300 crore (Rs 3 billion).
Tata Sons' appeal in the Supreme Court is scheduled for hearing on September 11.
"We will not be able to comment as the matter is sub-judice," said a Tata Sons spokesperson.
Following the Bombay High Court order, KPMG said in a note: "The issue of taxability of transaction of transfer of right to use has always been a matter of litigation. The decision of the Bombay High Court has re-ignited the controversial issue of transfer of right to use."
Started in 1996 under the Tata Brand Equity and Business Promotion (TBEBP) scheme, the group companies using the Tata brand have to pay 0.25 per cent of annual revenue or five per cent of the profit before tax (whichever is less).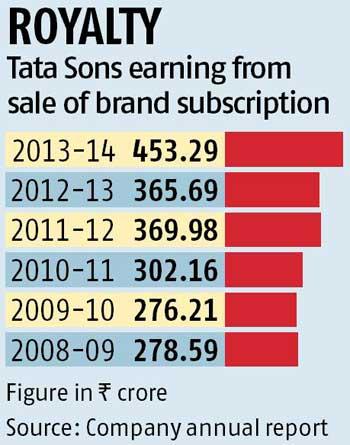 The year a firm makes losses, it is not required to pay the fee. Tata Sons earned Rs 453.29 crore or Rs 4.53 billion as brand subscription fee or royalty in 2013-14. The figure for 2014-15 is not yet available.
"Royalty on licensing of a name or any other commercial or intellectual property is a service and not a sale of goods. Therefore it should not attract VAT or sales tax," says Vivek Mishra, leader indirect tax at PwC India.
Brand subscription fee has now been adopted by many other business houses. The Wadia Group companies, including Britannia and GoAir, started paying royalty since 2011-12, even though they do not really use the Wadia brand.
Investors also created an uproar last year when JSW Steel had to pay Rs 125 crore to the group holding company, JSW Investment, controlled by promoter Sajjan Jindal's wife Sangita. Godrej is another group contemplating royalty on all its group companies. Currently, only Godrej Properties pays royalty.
The TBEBP scheme, too, received the wrath of shareholders of group companies when it was introduced by former chairman Ratan Tata. He had assured the money would be used for strengthening the Tata brand and not for other purposes.
According to UK-based consultancy Brand Finance, the Tata brand is worth Rs 1.3 lakh crore now, up from Rs 3,700 crore in 1997.
Image: Bombay House, Tata Sons headquarters in Mumbai. Photograph: Courtesy, Tata Group