Tata Power Company said on Friday that it will be able to supply electricity to an additional 30,000 consumers in the city by March next year.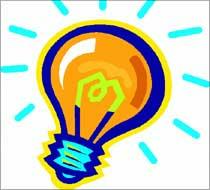 The private sector utility will begin power supplies in a month to 4,000 more consumers in Mumbai who have changed over from Reliance Infrastructure's distribution network.
"So far, we have interest from about 30,000 consumers. We believe, by March, we will be in a position to transfer all of them. We expect more consumption (additional load) by 30 MW by March 2010," Tata Power Company's executive director, finance, S Ramakrishnan, told reporters in Mumbai.
Tata Power has so far received and processed 3,000 to 4,000 applications for a change-over to TPC's distribution network from mainly residential consumers in Mumbai's suburbs.
"I think we have successfully processed applications of about 4,000 consumers. They will be given connections in a month's time," he said.
Tata Power's current load across Mumbai stands at 400 MW, which peaks at 477 MW in summers.
India's largest private electricity producer presently supplies power to about 28,000 consumers in the metropolis.
Between 40,000-50,000 consumers of Reliance Infrastructure have been waiting to switch-over to cheaper Tata Power for electricity connections over the past few months.
The change-over process was delayed as the two firms differed over replacement of old meters of Reliance with new ones by Tata Power, meter-reading and wheeling charges.
The Maharashtra Electricity Regulatory Commission, on October 15, provided an interim solution that said meters by Reliance would remain and that customers changing over to
Tata Power would be billed as per those readings.
Both Tata and R-Infra have been asked to provide change-over application forms at their respective consumer service centres and websites.
The change-over process has to be completed within 30 days from receipt of a completed application by the new distribution licensee.