India's largest private sector power producer, Tata Power Company, has called off its plan to sell 15 per cent stake in two special purpose vehicles (SPVs) owning coal mines in Indonesia to private equity (PE) firm Olympus Capital for $300 million (Rs1,392 crore).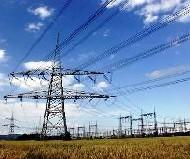 Tata Power said the transaction was subject to certain conditions specified in the investment agreement, but that these were not fulfilled by the 'long-stop date'.

"(Tata Power), Bhira and Bhivpuri have exercised their rights under the investment agreement and have terminated the investment agreement on January 1, 2011," said a Tata Power filing with stock exchanges.

Tata Power was planning to use funds from the sale to clear debts of about $675 million (Rs3,133 crore), which it raised to buy a stake in Indonesia's Bumi Resources mines in June 2007 for $1.23 billion (Rs5,687 crore).

Further, the company was planning to use part of the funds for additional coal mine acquisitions.

Tata Power SPVs Bhira Investments and Bhivpuri Investments own 30 per cent stake in KPC and Arutmin, which own the Bumi mines.

The deal announced in June last year envisaged the issue of shares with differential rights to Olympus Capital.

Tata Power declined to elaborate on the reasons for calling off the deal. Calls made to Gaurav Malik, managing director of Olympus Capital, remained unanswered.

At the time the deal was announced, Prasad Menon, managing director of Tata Power, had said his company would try to expand its strategic partnership with Olympus Capital into other areas of common interest, given their on-the-ground presence in Asia and expertise in the energy & power sector.

"Tata Power is an integrated, big power sector company with operations in many green technologies, transmission & distribution, besides power generation. We will be happy to expand the scope of our cooperation, but we are evaluating the potential and it is premature to talk specifics," Daniel R Mintz, founding managing director of Olympus Capital, had said in last July.

The PE firm, with $1.3 billion under management, was planning to invest another $600 million in India in similar big and established companies, he had said. Hong Kong-based Olympus Capital is a 13-year old firm with offices in Hong Kong, New Delhi, New York, Seoul, Shanghai and Tokyo.

The lead investor in the Olympus Capital-controlled vehicle investing in coal SPVs was Olympus Capital Asia-III.

Investors in this fund include leading pension funds, financial institutions, endowments and family offices from North America, Asia, Europe and the Middle East.

Olympus Capital had approached Tata Power with this transaction idea two years ago and an agreement was reached last June.

Tata Power was planning to issue shares with differential rights (Class B) to Olympus Capital, which are subject to a capital protection (without dividend rights) at the end of five years from closing the transaction, unless Olympus exercises an option to convert them into ordinary shares (with dividend rights).

The agreement was subject to regulatory filings and lender approvals, Tata Power had said in November.

Olympus Capital Asia-III was planning to deploy about 30 per cent of its $1-billion fund in Tata Power.

The firm was also looking to invest about 40 per cent of the remaining $700 million in India within the next three years in three to four investments in India's infrastructure space, Malik had said.

Olympus Capital had earlier invested in HDFC Bank, renewable energy company Orient Green Power of Shriram EPC and Quatrro, promoted by Raman Roy, who pioneered India's business process outsourcing industry, and Sanghvi Movers.