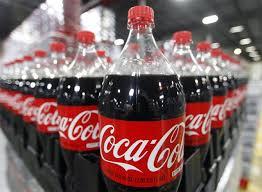 The allotment of 71.34 acres of land for multinational Coca Cola's project in Tamil Nadu's Erode district has been cancelled by the government following stiff opposition from locals, agriculturists and political parties.
"The government has cancelled the allotment of 71.34 acres of land to Coca Cola. Non-compliance of terms and conditions by the company has been cited as the reason for cancellation of land allotment in the order," a top government official told PTI.
State Industries Promotion Corporation of Tamil Nadu Limited said it had a few days ago sent a notice to the company for non-compliance of terms and conditions for commencing the project.
On the reason given by the company for not starting production, the official said, 'they say that they had not done feasibility study before and now they claim that the projectis not feasible'.
Meanwhile, Coca Cola said it had already written to the state government that 'due to unforeseen pressures and delays, it will not be able to invest in SIPCOT in Perundurai.'
However, the company release said: "Hindustan Coca Cola Beverages Pvt. Ltd is committed to invest in the state of Tamil Nadu and looks forward to invest in the state."
The June 21, 2013 allotment order had earmarked 71.34 acres in SIPCOT's premises in Perundurai in Erode District, about 400 km from Chennai.
Asked what were the terms and conditions the company had not complied with, the SIPCOT official said 'they are supposed to commence construction (for the plant) within six months from the date of allotment. However, they did not do so.'
"For starting commercial production they have time till three years, that is not an issue," he added.
The state government's move comes following stiff opposition to the project from several quarters, including political parties, farmers and the local people.
Locals had first expressed apprehension that the unit could cause rapid groundwater depletion and pollution of River Bhavani if the plant was allowed to come up.
Soon, environment national government organisations and traders in Perundurai and Chennimalai regions of Erode District took up the matter.
Communist Party of India (Marxist) state secretary G Ramakrishnan demanded that the state withdraw its nod to the firm to start its unit.
Opposing the plant, Tamil Nadu Congress Committee president E V K S Elangovan said local people and farmers would be affected by the project.
The company had, however, in the wake of protests, said it would not use groundwater and not let waste water come out of the plant premises.
Earlier this month, the Tamil Nadu assembly was informed that no environmental clearance had been accorded for the proposed project and that only land had been given for it.
"Despite best efforts to address concerns, we could not commence construction and the project cannot be executed.
"We have requested the state government to refund the entire money paid so far," Coca Cola said.
The image is used for representational purpose only. Photograph: Reuters