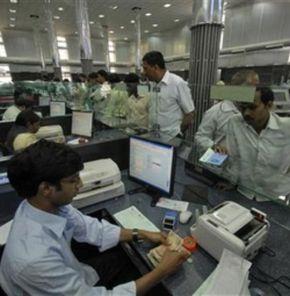 Reserve Bank of India (RBI) Governor Raghuram Rajan on Tuesday cautioned against extrapolating the issue of alleged graft charges in a public-sector bank to the entire public sector banking system.
He said it should not be concluded that all problems in the public sector banking system are because of criminality.
Syndicate Bank Chairman and Managing director S K Jain was suspended by the government on Monday, two days after the Central Bureau of Investigation (CBI) arrested him for allegedly accepting a bribe of Rs 50 lakh to enhance the credit limit of some companies.
"I think the balance has to be maintained, and we have to be careful that while we do a thorough investigation and culprits are brought to book, it doesn't become a witch-hunt which then stalls the entire credit process. So, we have to be careful and I think that the investigative agencies will do their job appropriately," he said.
Rajan explained this particular situation raises troubling issues and it is important for law enforcement agencies to ensure that good investigation is done. "I think they are doing that," he said.
When asked about making the pricing of loans more transparent, Rajan said the whole system of banking is about taking risks and using one's discretion in taking the risks.
"I think for large loans, it is impossible to take out banker judgments. So when there is banker judgment, you have to be careful about what is genuine banker judgment and what is not-genuine judgment. Episodes like this show that we have to again look at the governance of public-sector banks and understand the deficiencies there and try and improve it," he noted.