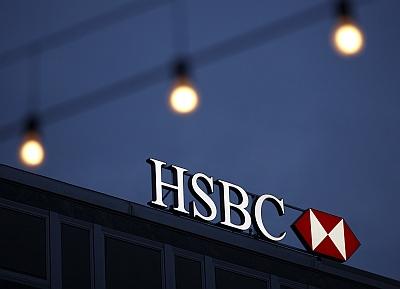 Amid a global expose revealing tax dodging through accounts in its Swiss bank, British major HSBC has admitted to past lapses even as it claimed that rigorous control are now in place to curb illicit fund flows.
Asserting that it has taken significant steps over the past years, HSBC said its Swiss private bank has witnessed almost 70 per cent decline in its client base since 2007.
Details of more than 1,00,000 account holders around the world, including over 1,000 from India, have been revealed through a joint investigation by the International Consortium of Investigative Journalists (ICIJ).
"We acknowledge that the compliance culture and standards of due diligence in HSBC's Swiss private bank, as well as the industry in general, were significantly lower than they are today," HSBC said in an email statement.
"We are also cooperating with relevant authorities investigating these matters and we acknowledge and are accountable for past control failure," it noted.
When contacted, HSBC did not offer any immediate comment on the expose but provided the note prepared recently.
"The bank has taken significant steps over the past several years to implement reforms and exit clients who did not meet strict new HSBC standards, including those where we had concerns in relation to tax compliance. As a result of this repositioning, HSBC's Swiss private bank has reduced its client base by almost 70 per cent since 2007," it added.
Former and current politicians from India are among international clients helped by HSBC to evade taxes with offshore accounts in Switzerland, according to leaked documents revealing the inner workings of HSBC's Swiss private banking arm.
The Narendra Modi-led government in India had made it an election pledge to trace and bring back the missing millions held corruptly in Swiss accounts.
These documents also reveal that HSBC profited from doing business with arms dealers who channelled mortar bombs to child soldiers in Africa, bag men for Third World dictators, traffickers in blood diamonds and other international outlaws.
The leaked files relate to accounts holding more than $100 billion, as per ICIJ.