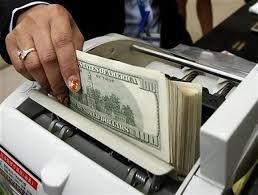 The Supreme Court on Wednesday said 'some progress' has been made by SIT which has initiated steps for bringing back black money stashed away by Indian citizens in foreign banks.

Perusing the contents of the first interim report submitted by SIT, a bench headed by Justice H L Dattu said, 'some progress has been made'.

The apex court, however, turned down the plea of the petitioner and senior advocate Ram Jethmalani, for allowing him to go through the contents of the report.

"We saw the interim report. It is purely confidential," the bench, also comprising justices Ranjana Prakash Desai and Madan B Lokur, said while allowing Jethmalani and his counsel to interact with SIT and its members to suggest 'means and method' to be adopted for bringing back black money.

"Jethmalanai and his counsel are free to interact with the SIT to make suggestions as to the manner and means by which black money lying in foregin banks can be brought back to India," the bench said in its order.

The apex court also asked the Centre to respond on the communication of German authorities to Jethmalani after he had written to them alleging that name of a former Indian Prime Minister had cropped up among the list of people who had parked their black money in banks there.

It asked Jethmalani to hand over the three letters addressed by him to German authorities to Additional Solicitor General N K Kaul, who will take instructions from competent authorities for making statement on the next date of hearing on November 11.

The bench said it was asking the SIT to proceed in the next two months with the task entrusted by the apex court.

The apex court had constituted the SIT headed by its former judge M B Shah on a plea of Jethmalani who had moved the court for the purpose of getting black money back to the country.

It had appointed its retired judges M B Shah as the Chairman and Arijit Pasayat as the Vice Chairman of the Special Investigating Team for providing guidance and direction in the investigation of all cases of black money in the country and abroad.
The image is used for representational purpose only