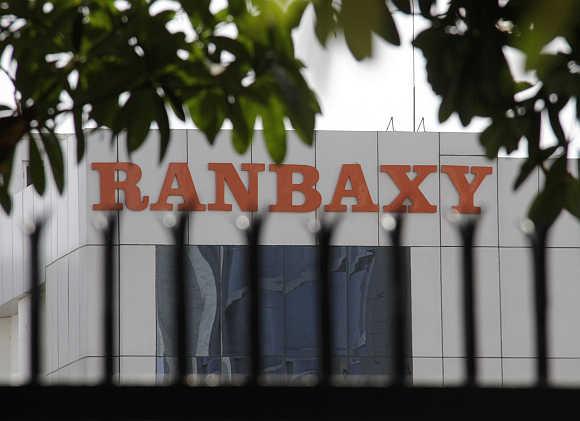 Sun Pharmaceutical Industries, which is in the process of acquiring Ranbaxy Laboratories, has hired McKinsey & Company to facilitate the merger of the two leading drug makers in the domestic market, it is learnt. Sources said McKinsey had been given a clear mandate, including "integration, rationalisation and capacity utilisation".
Please click here for the Complete Coverage of Budget 2014 -15
Sun Pharma and Ranbaxy declined comment. A detailed e-mail questionnaire sent to McKinsey did not elicit any response.
When contacted on phone, a McKinsey executive said the company wasn't in a position to divulge client information.

McKinsey had been given four months to carry out the required exercise at Ranbaxy, to ensure a smooth merger, said an executive from one of the two pharma companies.

The employee strengths of Sun Pharma and Ranbaxy are about 14,000 each.
Many believe the merger of the two companies might see many heads roll at Ranbaxy. However, Sun Pharma has maintained it hasn't formulated any such plans yet.

A senior industry executive said, "Both Sun and Ranbaxy are big organisations and duplication of roles after the merger is bound to be there.
This is precisely why a company needs to hire an external consultant for integration and rationalisation".
He added managing such a huge human resource structure, as well as plants, without their optimal utilisation would imply incurring huge costs, which Sun Pharma was unlikely to bear.

So far, Ranbaxy has been one of the best paymasters in the sector. "It is quite likely the merger may disturb the existing structures at Sun Pharma," the executive said.

Experts say human resource management and rationalisation of the staff-productivity ratio are two major challenges for Sun Pharma, as Ranbaxy's export revenue is under stress following regulatory woes in the US market. Four plants of Ranbaxy in India are barred from supplying medicines to the US, the company's biggest export market.

On April 6, Sun Pharma had announced it would buy Ranbaxy Laboratories from Japan's Daiichi Sankyo in an all-share deal pegged at $4 billion, including debt of $800 million on Ranbaxy's books.
Sun Pharma had indicated it expected to complete the deal by December this year. Once the deal is closed, Ranbaxy will eventually get off bourses.

On the decision to hire a consultancy firm, a senior executive and partner at a leading consultancy firm said, "It is quite natural, given the task to be undertaken.
In most big mergers and acquisitions, companies usually hire external consultants to help them carry on the required exercise."

One of the key elements of completing the merger and creating a single entity is Sun Pharma realigning the organisational structures of the two companies to prevent overlaps across departments.

The proposed merger requires a number of regulatory approvals, including from the Competition Commission of India, as Sun Pharma and Ranbaxy are leading players in the market, competing with each other in various therapeutic segments.
The merger will also need clearances from stock exchanges, the Securities and Exchange Board of India, the high courts of Gujarat, Punjab and Haryana and creditors and shareholders of both companies.
A source said McKinsey's mandate didn't include facilitation of regulatory approvals.

The two companies will also have to streamline their product portfolios and field forces, as it is likely there will be an overlap here, too.
On Thursday, the Sun Pharma stock closed at Rs 741.30 on BSE, down 0.32 per cent, while Ranbaxy shares closed at Rs 555.55 each, down 0.36 per cent.
Roadmap for the association
Regulatory approvals from CCI, Sebi, stock exchanges, the high courts of Gujarat, Punjab and Haryana, and creditors and shareholders of both companies
Realignment and streamlining of teams
Resolving regulatory issues at Ranbaxy plants, which are under US import alert
Restructuring of product portfolios and market share
Benchmark the staff-productivity ratio
Please click here for the Complete Coverage of Budget 2014 -15