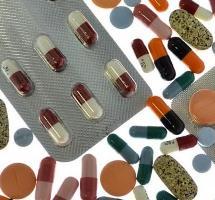 Sun Pharma has inked a settlement pact with Novartis Pharmaceutical Corporation over cancer drug Gleevec, paving the way for the Indian drug major to launch a generic version of the medicine in the US market in 2016.

One of the subsidiaries of Sun Pharma has executed a settlement agreement with Novartis, stipulating a dismissal of the lawsuits filed in the United States against the company regarding submission of an Abbreviated New Drug Application for a generic version of Gleevec, the Indian drug major said in a statement.

"Under the terms of the settlement agreement, Sun Pharma's subsidiary may launch its version of generic Gleevec in the United States on February 1, 2016,"
it added.
The other terms of the agreement are confidential, the Mumbai-based firm said, adding that the agreement is subject to customary regulatory approvals.
Sun Pharma's subsidiary holds a tentative approval from the US Food and Drug Administration for its ANDA for a generic version of Gleevec.
As per IMS sales data, Gleevec had annual sales of around $2 billion in the US.
Gleevec, which is the registered trademark of Novartis, is indicated for the treatment of chronic myeloid leukemia.
Sun Pharma shares were trading at Rs 622.75 apiece in morning trade on the BSE, up 1.87 per cent from its previous close.