Sun Pharmaceutical Industries Ltd is in talks to buy Swedish drugmaker MedaAB for $5 billion-$6 billion to boost its generics business in developed markets, two sources with direct knowledge of the process said.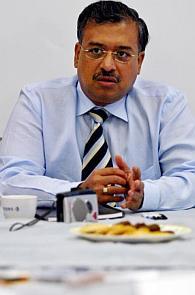 Meda makes specialty products, over the counter drugs and branded generics - the same areas of focus as Sun Pharma. Meda had sales of about 13 billion Swedish crowns in 2012 and has a market value of roughly $3.7 billion.

Mumbai-based Sun Pharma is India's most valuable drugmaker, with a market capitalisation of roughly $20 billion, and has made several acquisitions in recent years, although a deal for Meda would be its largest. Sun Pharma had cash of Rs 4,060 crore (Rs 40.6 billion) at the end of March.

"Sun Pharma is in an extremely sweet spot with a low amount of debt and strong organic business growth," said Jagannadham Thunuguntla, equity head at SMC Global Securities in New Delhi.

"While this (deal) shows their aggression, they should play it a little carefully in terms of valuation and their ability
to chew it," he said. "It can put the balance sheet under stress."
Sun Pharma is in talks with a clutch of banks to raise funds for a possible deal, the sources said, declining to be identified. They did not say how far along the discussions were, or how likely it was that a deal would be reached.
A spokeswoman for Sun Pharma declined to comment. Meda was not immediately available for comment.
Shares in Meda were up about 4 per cent on Friday. Sun Pharma shares closed down about 2.8 per cent on Friday in a broader market that was down 2.25 per cent.
Last year, Sun Pharma bought US-based Dusa Pharmaceuticals Inc for about $230 million as well as URL Pharma from Japan's Takeda Pharmaceutical Co for an undisclosed amount.
It also sought to buy-out minority shareholders in its US-listed Israeli subsidiary, Taro Pharmaceutical Industries, for $571 million before withdrawing the proposal earlier this year.
Meda last year received US approval for an inhaler product, Dymista, which is manufactured and supplied to Meda by Cipla, an Indian rival of Sun Pharma. The product is seen as having strong market potential.