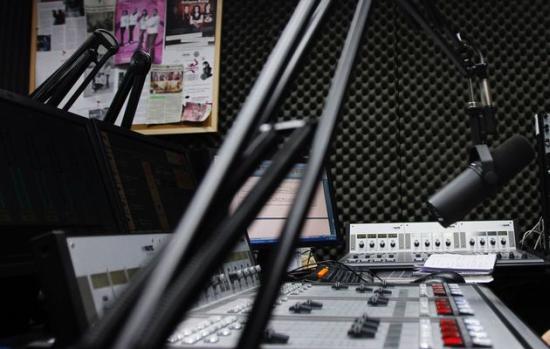 Delhi HC quashes government decision not to give security nod for radio channel in phase-III auction starting today

On Sunday, the Delhi High Court allowed the Kalanithi Maran-owned Sun Group's Red FM to participate in phase-III of the FM radio e-auction, scheduled to begin on Monday.

The court quashed the government's July 15 decision not to give security clearance to the channel. A Bench of judges Badar Durrez Ahmed and Sanjeev Sachdeva, at a special sitting, allowed the petition of Digital Radio Broadcasting, which runs Red FM.

Said the order: "...in these circumstances, we quash the (July 15) decision… said petitioner companies shall be entitled to participate in the e-auction, subject to other conditions being fulfilled. The full judgement containing the reasons shall be made available by tomorrow."

Digital Radio collectively runs 45 radio stations across the country.

On July 15, five companies of Sun Group were told they'd not be allowed to participate in the phase-II auctions, due to their being part of the Maran group, whose chairman was being prosecuted on charges of money laundering.

The companies then moved the high courts in Chennai and in New Delhi.
Prosecution of Maran cannot be a reason for denying Red FM the security clearance, the firms argued.

And, that the restriction was against the fundamental right of freedom of expression.

On Thursday, the HC in this city allowed Sun TV and its FM subsidiaries, including KAL Radio and South Asia FM, to participate in the bidding. It said the result of the auction should be given to it in a sealed cover.

A day later, this was objected to by the Times Group, whose radio company has filed a petition to direct the ministry to postpone the FM auction; however, the court adjourned this matter to August.

On Sunday's judgement, Red FM's operations head, Nisha Narayanan, stated: "Our faith in the judiciary stands firm... We will continue with the auction, as per our plans of bidding for more frequencies. We are one of country's largest network of FM stations and, hopefully, post the final outcome of these auctions, shall retain our leadership status."

Sun Group earlier said the absence of the group's FM subsidiaries from the auction would mean the Rs 50 crore it had allocated for fresh licence bids would be idle. At the end of phase-II, the firm had the highest number of stations in the northeast and tier-III and IV cities as a network.

"This is something we will continue in phase-III. (We) reached some of the smaller cities and gave the local music and entertainment industry a voice," added Narayanan.

IN A NUTSHELL
On July 15, five firms of the group were told they'd not be allowed to participate in the phase-II auctions
The firms then moved the high courts in Chennai and in Delhi
On Thursday, the Madras HC allowed Sun TV & its FM subsidiaries to participate in the bidding
A day later, this was objected to by the Times Group, whose radio company has filed a petition to direct the ministry to postpone the FM auction
The image is used for representational purpose only