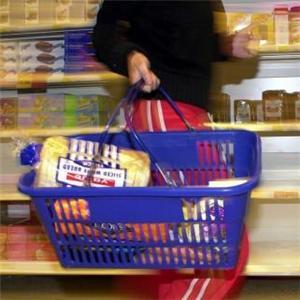 As India Inc hails the move to allow FDI in retail, a leading retail player feels it will take at least three years before the $450 billion domestic retail sector sees significant flow of foreign funds.

"[About] $100 million will come. . . But it is not in the next year or two that you see large amount of investments flowing in.
"My guess is that it will take three to five years before significant investments begin to flow in," Reliance Lifestyle chief executive Bijou Kurien told reporters on the sidelines of the 'India Retail Summit' here today.

Reliance Lifestyle is an arm of Reliance Retail, a leading domestic player in the organised retail space.

Last month, Government approved 51% foreign direct investment in multi-brand retail. As per the policy, interested foreign chains like Wal-Mart, Tesco or Carrefour are required to invest at least $100 million (about Rs 530 crore at today's exchange rate) and their outlets may be set up only in cities with a population of over a million.

Also, at least 50 percent of the capital should be invested in back-end infrastructure within three years of the first tranche of investment.

"My sense is it will be another 18-24 months when we start to see a new retail store by an international retailer who is not here in any of the three formats now," he said.

Kurien said the domestic retail sector will undergo transitions in three stages as some players have already forged partnerships with local players, while some operate in cash and carry business.

Asked about the demand during festive season, he said "given the general slowdown and delayed wedding season this year, there is a great expectation from the second half".

Future Group founder and CEO Kishore Biyani also sounded upbeat about prospects for the forthcoming festive season. "This time around it is surprisingly looking far better than last season.

"We are looking at 18-20% growth this season. The signs are very positive."