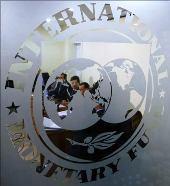 Former International Monetary Fund chief Dominique Strauss-Kahn and a hotel maid who had accused him of sexual assault have settled the lawsuit she had filed against him for an undisclosed sum.

Justice Douglas McKeon of the New York State Supreme Court in the Bronx here announced at a hearing on Monday that terms of the settlement reached between Strauss-Kahn and Nafissatou Diallo will remain confidential.

Strauss-Kahn was not present at the hearing.

Strauss-Kahn's lawyers said in a statement after the hearing that they were 'pleased to have arrived at a resolution of this matter'.

"We are grateful to Judge McKeon, whose patience and forbearance allowed this agreement to be formulated," Strauss-Kahn's attorneys, William Taylor and Amit Mehta said in the statement.

Diallo who was present at the hearing thanked 'everyone' outside the court.

"Diallo is a strong and courageous person who never lost faith in our system of justice.

"And with today's resolution, Diallo can move on with the rest of her life," her attorney Kenneth Thompson said.

McKeon said a separate lawsuit filed by Diallo against the New York Post over the tabloid's report that she was a prostitute had been settled as well.

Terms of that settlement have also been kept confidential.

Diallo had filed the civil lawsuit after federal prosecutors last year in May arrested and criminally charged Strauss-Kahn of sexual assault, a move that ended the political career of the one-time
French presidential hopeful.
The 33-year-old maid from Guinea had accused Strauss-Kahn of sexually assaulting her in his luxurious Manhattan hotel suite when she had gone to clean the room.
Prosecutors had in August however dropped the criminal charges, including those of attempted rape, criminal sexual act, unlawful imprisonment and forcible touching, against Strauss-Kahn after they raised doubts over Diallo's credibility.
Diallo's civil lawsuit in the Bronx court sought unspecified monetary damages for physical and psychological harm and damage to her reputation and career.
Strauss-Kahn had also filed a million dollar countersuit against Diallo for defamation.
He had later said the sexual encounter was consensual but admitted it was a 'moral error'. Late last month, media reports had said that Strauss-Kahn might pay $6 million to settle the lawsuit, but his lawyers had denied the reports as 'false and erroneous'.
McKeon had in May denied a motion by Strauss-Kahn's lawyers to dismiss the lawsuit on the grounds that he had diplomatic immunity at the time of the incident.
While the agreement ends Strauss-Kahn's legal woes in the US, he still faces a legal battle in France, where he was charged in October last year with participating in an organised prostitution ring.
Strauss-Kahn and his wife, journalist Anne Sinclair, separated this summer.