Godrej group chairman and president of the Confederation of Indian Industry (CII) Adi Godrej on Saturday said the entrepreneurial environment in the country was inadequately geared, particularly for starting a business.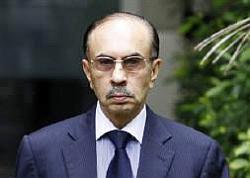 Speaking at the southern region meet of the CII, Godrej said the conditions for entrepreneurship and small and medium enterprises (SMEs) needed to be improved for the sake of growth in economy and employment opportunities.

Terming entrepreneurship as one of the challenging occupations in the country, the CII president said the current labour regulations too was disincentivising entrepreneur development.

Not much has been done to support the SME sector through the government policies.

For instance, the investment limits fixed for the sector in 2006
have since not changed, according to him.
The CII Southern Region also presented emerging entrepreneur award for 2012 to seven entrepreneurs selected from over 400 entries. Union Minister of State for Commerce and Industry, D Purandeswari, gave away the awards.
The awardees include Atin Gupta, managing director of Atin Promotions and Advertising Private Limited, Hyderabad, Anil Kumar S, managing director of Great Sports Infra Private Limited, Hyderabad, Phanindra Sama, chief executive officer and co-founder of Red Bus.in, Bangalore, Deepak Ravindran, chief executive officer of Innoz Technologies Private Limited, Bangalore, Vivek Steve Francis, co-founder an chief operating officer of MobMe Wireless Solutions Limited, Kerala, and R S Prabakar, director, Taiyo Feed Mill Private Limited, Chennai.