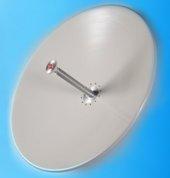 TV channels have never hesitated to wage war when it comes to grabbing eyeballs. But this one seems unprecedented.

The four major Hindi general entertainment channels -- STAR Plus, Sony, Colors and ZEE -- have all launched music and dance reality shows in the 9-pm slot on weekends.

They had to hold their horses for the yearly entertainment and cricketing juggernaut, the Indian Premier League, to pass by.

So yes, the channels have gone all out to fragment audiences now: As a viewer, you get to select between Sony's Indian Idol Junior, Colors' Jhalak Dikhla Ja, ZEE's DID (Dance India Dance) Moms and Star Plus' India's Dancing Superstars.

But if you thought this was plain madness, then think again. Media experts say there is method to the madness.

Shailesh Kapoor, co-founder and CEO of the Mumbai-based media insights firm, Ormax Media, says, "Weekend reality shows, in particular, talent hunts, have done reasonably well as a format for Hindi GECs in recent years.

"Naturally, channels show interest in this genre as a result of its success rate.

Yes, four shows in the same time-band may seem odd, but, in my view, the timing has more to do with the end of the two-month-long IPL.

"The moment the sixth edition of the IPL ended, three Hindi GECs — Sony, Colors and ZEE — were ready with their weekend shows in June.

"These channels were simply attempting to capitalise on the momentum created by the IPL." "IPL's success in retaining viewership can be gauged from this: Some 163 million people viewed the tournament this year uptil the fifth week (that is, the first week of May).

"This is equal to the viewership for the entire length of the tournament last year.

With these many viewers coming on board to view the IPL this year on TV, experts say that Hindi GECs were bound to react in some way to lure them away once the IPL ended.

And, there was no better way than launching big-bang reality shows. Raj Nayak, CEO, Colors, says, "The top four GECs are competing for the same audience at any given time. It is but natural that everyone will put their best foot forward with what they think will work for them."

NP Singh, COO, Multi Screen Media, which handles Sony, says, "Sony has been known to innovate and experiment in terms of content.

"We are constantly working towards creating new programming to engage with our audiences. Indian Idol Junior is a re-invented format, and
is an extension of the international show."
Advertisers appear to be buying into this spiel with an estimated Rs 150 crore riding on all the four shows.
Star Plus, for instance, has managed to rope in Hindustan Unilever's Sunsilk as presenting sponsor for India's Dancing Superstar and Exo Dish Wash from Jyothy Laboratories (Jyothy) as its powered-by sponsor.
Media buyers estimate that HUL would have forked out Rs 6 crore (Rs 60 million) for the title sponsorship.
Jyothy, on the other hand, would have coughed up around Rs 5 crore (Rs 50 million) for being positioned just below the title of the show, according to media buyers.
The associate sponsors Malabar Gold, SabMiller's Haywards, Windows 8, Piramal's Lacto Calamine, Pureit (from HUL again) and WeChat, meanwhile, are estimated to have paid around Rs 2-3 crore (Rs 20-30 million) each for coming on board the show.
Sony also has an interesting line-up of advertisers from Nissan Micra as title sponsor of Indian Idol Junior to Horlicks as its powered-by sponsor.
The associate sponsors include Dabur's Real Fruit, 99acres.com, Kellog's Oats and Perfetti van Melle's Alpenliebe.
Mondelez Interna-tional's Cadbury Bournvita has lent its name to Jhalak Dikhhla Ja on Colors, with HUL's Vaseline being the powered-by sponsor.
Aditya Birla Group's Ultratech, HUL's Dove, Sony Experia, Eveready battery, Amul Macho and Metro Tyres are the associate sponsors of the show.
DID Moms on ZEE has P&G's Oral-B as its title sponsor and GCPL's Good Knight Advanced positioned just below it, while HP, Amway, Mars' Snickers, Nivea, Microsoft and Luminous are associate sponsors.
Of all the advertisers, Microsoft and HUL have chosen to split their spends between two of the four shows.
Shubha George, COO of GroupM agency, MEC South Asia, says, "When media buyers decide to park advertising money behind a show, they take into account every detail -- what is the track record of the show, can it deliver the goods in terms of viewership, the content and quality of the production etc.
While fragmentation may be an issue, by putting a reality show on weekends, the endeavour is also to increase viewership in that slot."
Traditionally, viewership on weekends has been lower than on weekdays.
In the past, Hindi GECs tackled this challenge by playing movies and award shows.
But with the coordinated action by the top four Hindi GECs recently, experts say they are clearly counting on reality shows to push up viewership during prime-time on weekends.