The Indian Premier League (IPL) is going to have a new associate sponsor - STAR India. The leading media group is joining Vodafone and YES Bank as partner for the T20 cricket extravaganza, while PepsiCo is the title sponsor.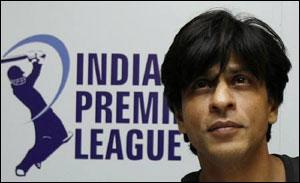 But STAR's gain could be pain for rival network Multi Screen Media (MSM), which operates the flagship Sony Entertainment channel, besides SET Max and Sony SIX. Sony competes directly with STAR Plus, which is the market leader in the Hindi general entertainment channel (GEC) space.
Associate sponsorship, for which STAR is expected to fork out around Rs 30 crore (Rs 300 million), would mean the STAR brand would be a prominent feature during telecast of the matches on two of MSM's channels. STAR will also have a strong on-ground presence, and MSM cannot blur the competitor's logo.
A source in the Board of Control for Cricket in India (BCCI), however, said MSM should not be worried as the matches would be telecast on SET Max and SIX, and STAR would join as associate sponsor through STAR Plus, which is not a rival to either SET Max or SIX.
A senior executive at a media agency said: "It is known that STAR India is aggressively building up its sports business. It has all the cricket rights in India; only IPL was missing. By being a sponsor, it has not only joined as associate but also gatecrashed the official broadcaster's party."
Even as sources familiar with the development confirmed this, the STAR India spokesperson was not available for comments. MSM officials, too, were unavailable, though industry pundits said MSM would not be amused by this decision.
Others said IPL was a platform big enough for both STAR and MSM to get the maximum mileage. Harish Bijoor, CEO, Harish Bijoor Consults, said IPL would give both the brands the opportunity to reach out to more people. It would actually be beneficial for both."
STAR India's second GEC, Life OK, was the official sponsor of the Chennai Super Kings team last year.
IPL Chairman Rajeev Shukla was unavailable, while Sundar Raman, CEO of the league, declined to comment on the issue.
The sixth edition of IPL is to begin on April 3 and would go on till May 26. The current broadcast deal was signed by MSM Satellite (Singapore) Pte Ltd, fully owned by MSM, in July 2010. The earlier contract, signed in 2009, had pegged MSM's payout for
IPL 2 to IPL 10 at a consolidated Rs 8,200 crore (Rs 82 billion). Later, BCCI also recovered Rs 425 crore (Rs 4.25 billlion) from MSM, which had earlier contracted to pay Mauritius-based World Sport Group a similar amount as facilitation fee.