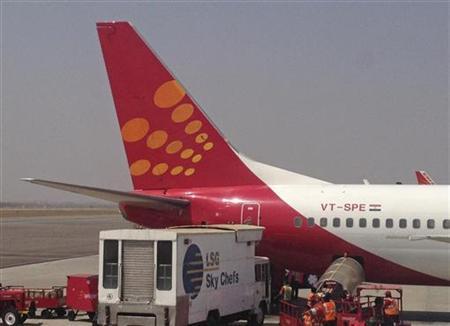 Low-cost carrier SpiceJet Ltd on Friday said it expects to resolve settlement disputes with its lessors shortly, and that there will be no grounding of aircraft or disruption in operations.
The Delhi High Court had on Thursday ordered the aviation regulator to de-register six SpiceJet aircraft belonging to two lessors.
The carrier was on the verge of collapsing in December after running out of cash to pay its creditors, before co-founder Ajay Singh stepped in with a rescue package to keep the airline flying.
SpiceJet has reached an in-principle understanding with one of the two lessors and is in advanced discussions with the other, the company said in a statement, adding that the situation of the airline is "very different" from what it was in late 2014.
The company also expects to add 8-9 Boeing aircraft to its fleet starting April and plans to take its Boeing fleet up to 34-35 aircraft by the end of 2015, the statement added.
(Reporting by Aman Shah in Mumbai)