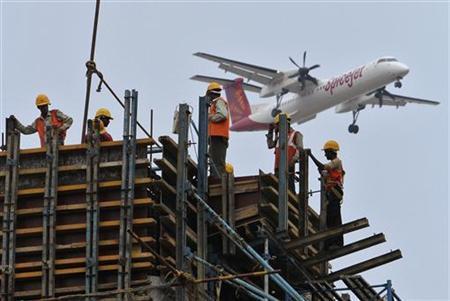 Troubled budget carrier SpiceJet on Friday submitted a revival plan to the government on the basis of a proposed investment of $200 million from founding promoter Ajay Singh and US-based JP Morgan Chase.
"It was a constructive meeting," the airline's Chief Operating Officer Sanjiv Kapoor told reporters after he submitted the plan to Civil Aviation Secretary V Somasundaran at the Ministry headquarters."
He was accompanied by Singh, the original promoter who is reinvesting in the carrier.
Maintaining that there was "no outstanding" as of now with any oil marketing company, he said with 18 operational Boeing aircraft, Spicejet was currently flying 230 flights a day.
"Spicejet has many well wishers including Ajay Singh," the COO said.
Besides Singh, a fund managed by JP Morgan Chase would also be one of the investors.
The potential investors are likely to buy stake from current promoter Kalanithi Maran by infusing USD 200 million within a month to help the airline stay afloat.
The airline has already received Rs 17 crore (Rs 170 million) from the investors, official sources earlier said, adding that "it has wiped off all its dues to the oil companies".
The no-frill carrier's dues to foreign and Indian vendors, airport operators and oil companies had grown from Rs 990 crore (Rs 9.90 billion) to Rs 1,230 crore (Rs 12.30 billion) between November 24 and December 10, according to data provided by the airline to the Civil Aviation Ministry.
The airline's dues to foreign vendors, including lessors of aircraft and maintenance, repairs and overhaul (MRO) facilities, had risen from Rs 624 crore (Rs 6.24 billion) on November 24 to Rs 742 crore (Rs 7.42 billion) on December 10, according to the data.
Spicejet owes banks Rs 300 crore (Rs 3 billion) against collateral.