He was a plain talker and never hesitated to put forth his point of view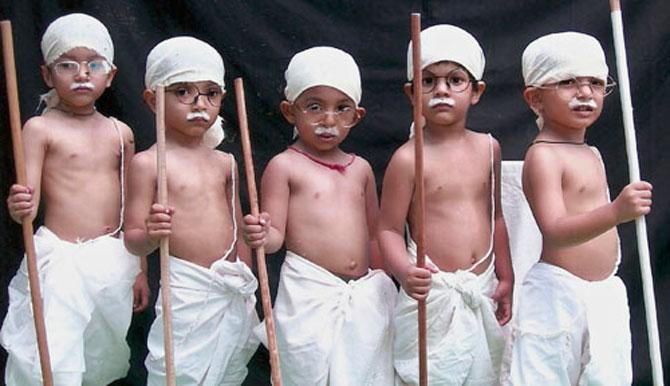 Image: Kamalnayan Bajaj wear khadi and forbade his sugar mill from making alcohol out of molasses. Photograph: Reuters
When Jamnalal Bajaj died on February 11, 1942, all was not well with his business. Though his trading, cotton ginning and pressing, and real estate ventures were steady, manufacturing was in a spot of bother. A change in the sugar policy had negatively impacted his mill in United Provinces.
In 1941, he had seriously thought of selling the mill but was dissuaded from doing so by the Birla family. (Bajaj Hindusthan is today the country's largest sugar producer.) A bigger headache was Mukand Iron & Steel Works which he had acquired in 1939 on Mahatma Gandhi's advice - the mill's operations just wouldn't stabilise. On Jamnalal's death, his older son, Kamalnayan, then 27, wore his father's cap and took control of the business.
At that time, the family bank account held barely Rs 350,000 and group sales were less than Rs 1 crore (Rs 10 million). When Kamlanayan died in 1972, at the young age of 57, sales had risen to Rs 76.24 crore (Rs 762 million) and profits to Rs 8.41 crore (Rs 84 million) - this in spite of the fact that the family lost business in Partition and had to bear the brunt of the business-unfriendly 'Licence Raj'.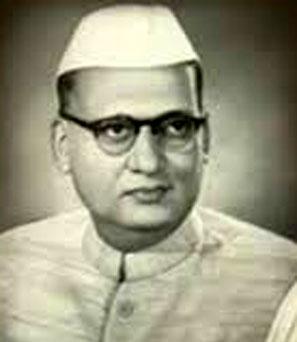 Not only did he take the family business out of the woods, he grew it manifold through strategic partnerships and acquisitions. It was during his stewardship that the group entered the business it is best known for now: Two-wheelers. Friday is Kamalnayan's (left) birth centenary, father of Rahul and Shishir, and grandfather of Rajiv, Sanjiv and Kushagra.
Since Jamnalal (an accidental industrialist) and his wife, Jankidevi, worked closely with Mahatma Gandhi during the freedom struggle, Kamalnayan turned nationalist at a young age. He spun khadi, picketed liquor shops and was occasionally lathicharged. He took part in the Dandi March of 1932 as well as the Quit India Movement of 1942. The spirit stayed with him after Independence: He would wear khadi and forbade his sugar mill from making alcohol out of molasses. On his foreign visits, of course, he would be seen in western dresses.
In the foreword to a book, Kamalnayan Bajaj, Architect of the Bajaj Group, released to mark his centenary, Rahul, his first son, recalls that Kamalnayan was a plain talker and would never hesitate to put forth his point of view. "He never accepted ideas uncritically," he writes. "He even argued with Gandhiji. That is why he earned the sobriquet of being a 'Gandhian' rebel."
After Independence, Kamalnayan decided to contest the first general elections, in 1951, from Sikar in Rajasthan on a Congress ticket. He lost, though his two brothers-in-law, Rameshwarprasad Nevatia (married to Kamalnayan's sister, Kamla) and Shriman Narayan (married to Madalsa) won from Shahabad in Uttar Pradesh and Wardha in Maharashtra, respectively. He would enter the Lok Sabha later.
By all accounts, the Bajaj family was close to Jawaharlal Nehru and his daughter, Indira Gandhi, at one time. Kamalnayan's son was named Rahul and grandson Rajiv, while Indira called her son Rajiv and grandson Rahul. In later years, the bonhomie between the Bajajs and Nehru began to wane as the prime minister's socialist beliefs became stronger and stronger.
The relationship fractured in 1969 when Indira split the Congress. Kamalnayan joined the breakaway Congress (O) along with old friends like Morarji Desai. The family advised him not to go against the undisputed power centre because it could be bad for business but Kamalnayan would have none of it. He decided to contest the 1971 elections as a Congress (O) candidate but, like many others, got swept away in the 'Garibi hatao' wave launched by Indira.
Next year Kamalnayan died.