Whatever the ideologies of our leader are, the end result should be nothing more than well being of our fellow citizens, says Khemchand H Sakaldeepi and Nupur Pavan Bang.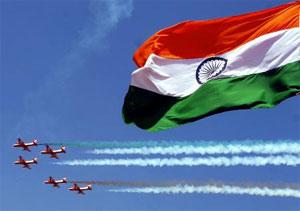 In the first article in the series of understanding how the economic machinery works, we introduced transactions, credit, interest rates and inflation. In the second article, we dealt with the importance of credit and introduced deleveraging.
In the third part we delved into the impact of deleveraging and introduced fiscal deficit and quantitative easing.
This concluding part will weave all the different parts of the economic machinery together to help the readers take a view on the current economic scenario in India with a new perspective.
The case of India is very different from any other country in the world. We once controlled 25% of world GDP but today we are far from there. The major issues that we face today are:
Lack in the sense of building consensus to take any important and sometimes difficult decisions due to our democratic form of government
High inequality when it comes to wealth distribution
Lack of interest in becoming more productive, generally. Socialist measures and freebies are good only in the short run as they act as a tonic to the pain for people in lower income strata. But we really need to become productive in the long run so that everyone gets what they deserve. This calls for a shift in the morale and thinking in our country as a whole.
Come to think of it, whatever the ideologies of our leader are, the end result should be nothing more than well being of our fellow citizens. Health, wealth and wisdom must be easy to pursue in our country.
In fact we believe that economic progress is the answer to our disputes with China, Pakistan and also important to taken seriously by other nations. Internal problems like naxalism can also be fought with economic powers.
Even ancient wisdom suggests that economic progress is the key to power and economics is the mother of all human knowledge.
In economics there is a concept called Nash equilibrium. If we all fellow citizens were to follow our culture and wisdom from our texts then this will make us work optimally as we will do best for ourselves but also best for the group (country) hence reaching equilibrium which is the right place we deserve.
Dharma as per Bhagvad Gita has 5 parts:
Gyan – Pursuits of knowledge of self and skills required to earn a living
Samarpan – Dedication to one's cause, that is, doing what one is required to efficiently and to the best of one's abilities
Nyay – Have justice behind every action and decision one makes.
Prem – Compassions towards everything in this universe.
Dhairya – This comes from strengthening our sense of right and wrong such that one can withstand any randomness, entropy, risk etc. either from inside or from outside. Nassim Nicholas Taleb speaks at length about these attributes in his recent book "Antifragile".
The books of economics speak about rules that one needs to follow to become economically smart but our ancient wisdom speaks about principles. So if we were to live by these principles, then the nuts and bolts would automatically fit. We shall show the world new rules of economics just by our actions that emanate from such principles. Yet again.
So we end this piece asking a few questions to ponder over:
Isn't it true that if something has lasted for centuries will continue to do so when compared to new books of thoughts?
Isn't it true that our philosophy is simple and can be followed by anyone
Why don't we dare to think like Indians and not be afraid to be different from the world?
Why can't we challenge the status quo and also show light to the world.
It is high time we regain our identity and work towards our nation's prosperity. Some may call it Ram Rajya, or some may call it Incredible India. The point is, we have to just THINK like Indians.
---
Khemchand H Sakaldeepi is a researcher in the Centre for Investment at Indian School of Business, Hyderabad, and Nupur Pavan Bang is head analytics, Insurance Information Bureau of India, Hyderabad.