It took Flipkart a little over 24 hours to complete due diligence and come up with a final offer that was $20 million higher than what Snapdeal was ready to forfeit.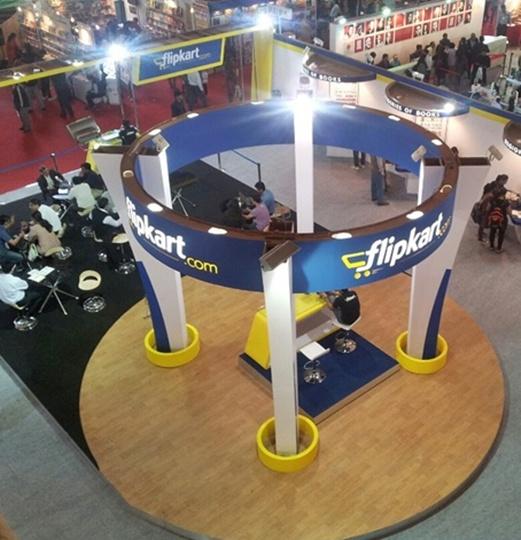 How did the Bengaluru-based e-commerce major Flipkart pull a coup on its Gurgaon-headquartered rival Snapdeal?
First, the basics. The Global Fashion Group, a parent company of Jabong, has put the deal size at $70 million in cash.

However, industry sources are talking about a total deal value of around $130 million, of which $70 million is in cash for the brand, $20 million for inventory at Jabong and $40 million cash infusion for the business.

Flipkart may have also agreed to give some equity as part of the deal but there's no confirmation on that as yet.

It took Flipkart a little over 24 hours to complete due diligence and come up with a final offer that was $20 million higher than what Snapdeal was ready to forfeit.
Five serious contenders, two months of rigorous meetings and hectic parleying later, Flipkart beat the stragglers, breaking the finishing tape in the race.
The talks started with Reliance Retail, Aditya Birla Group-run fashion portal Abof Group, Flipkart, Future Group and Snapdeal.
The first one out was Future Group, as the Jabong board was unhappy with the valuation pegged for the company. Future's Kishore Biyani never offered an explanation.
Abof was the next to depart, as it valued Jabong at almost half of what Flipkart had offered.
"We were later told Abof wanted to focus on its portal and was seemingly uninterested in acquiring anything new," said a source. Abof, too, steered clear of talking about the deal.
Reliance Retail was believed to have been one of the more serious contenders and had even offered Jabong $60 million in an all-cash deal.
However, it was the time it asked for to complete due diligence that finally made the online fashion portal look elsewhere.
"Reliance was asking for three months to complete due diligence. The Jabong board was impatient to close the deal at the earliest," said a source in the know.
Due-diligence is a comprehensive appraisal of a business undertaken by a prospective buyer, especially to establish its assets, liabilities and evaluate its commercial potential.
Snapdeal, which was the frontrunner in the negotiations, was not ready to cough up beyond $50 million and some equity for the deal.
Snapdeal, which has long been looking for a fashion player to take on Flipkart-owned Myntra, did a three-week-long due diligence of Jabong.
"Snapdeal was not ready to negotiate beyond $50 million, even as talks went on till Saturday," said one of the deal trackers.
Meanwhile, Flipkart, which was having talks with Jabong that went quiet for a while, asked it to send due diligence details last Friday, in a white-knight manner, said a source.
"Since it's a small company, it did not take Flipkart time to wrap up negotiations. On Sunday, it came back with an offer of $70 million. Jabong, for now, would be working as an independent brand with Myntra's chief executive officer Ananth Narayanan at the helm of affairs. Integration and consolidation might happen later," informed another source.
This is the second time Snapdeal has not been able to snap up Jabong over valuation holdup.
Last September, the online marketplace had tried buying the fashion vertical but then Rocket Internet, a serious investor in Global Fashion Group, was asking for around $500 million for the deal.
Now, even though the price is almost one-seventh of what was initially asked, Snapdeal was unable to close the deal, said an analyst from an international consultancy firm.
FAST FACTS ABOUT JABONG
Who makes money from the deal?
Well no one; for Rocket Internet and AB Kinnevik, this deal is about recovering whatever they can. The two investors have till date put in $230 million in Jabong
Who all were part of the deal?
While from Flipkart's side Sachin Bansal, Binny Bansal and Ananth Narayanan were the ones handling negotiations, Lorenzo Grabau, chairman of GFG and CEO of Kinnevik, handled the talks for Jabong
Headcount at Jabong: 600
GMV: Around Rs 1,200 crore in net sales
The bankers:
Khaitan & Co advised Flipkart in its acquisition of Jabong through its unit, Myntra, from Global Fashion Group
Avendus Capital was the sole financial advisor to Jabong