The assumption that money drives performance is dated.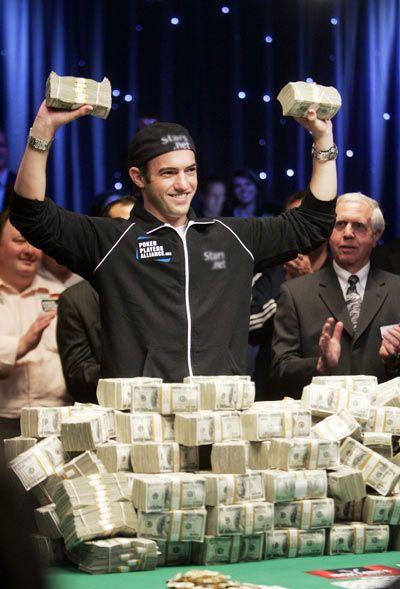 Image: A reward programme creates positivism and encourages others to emulate the best performers. Photograph: Reuters
Motivating employees is a purposeful challenge that requires more than an annual review or a promise of incredible perks.
Various studies have shown that managers see motivation in terms of the size of the compensation.

With profitability returning to some sectors and geographies, experts see signs of big bonuses making a comeback this year.

But how effective are performance incentives in driving excellence? Over to the experts...
It is important to differentiate between reward based-performance and an organizational culture of excellence.

While a majority of companies have some programme or another to incentivise employees, the best companies use them as a mechanism to recognise brilliant performance and not to incentivise behaviour.

The assumption that money drives performance is dated.

At best, it will drive temporary behaviour and not build a performance culture.

However, a well-designed rewards programme is a different matter altogether.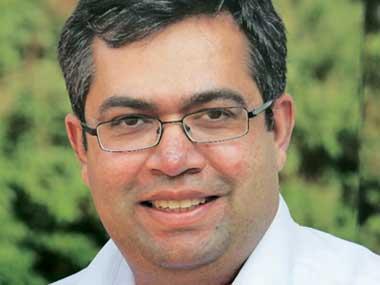 Richard Lobo
Senior Vice-President, & Head, HR, Infosys
A reward programme creates positivism and encourages others to emulate the best performers.

What we have learnt at Infosys is that recognition of excellence is a far greater motivator than incentives.

Excellence is one of the core values at Infosys, and therefore, great work and even contributions made to the company outside the scope of one's prescribed role are recognised through forums at the individual, team, business unit, location and organisation level.

Each location and unit run their own awards/recognition programmes according to a calendar.

At the organisation level, the Annual Awards for Excellence is a very prestigious rewards and recognition initiative that draws hundreds of nominations each year across multiple categories.

It was launched many years ago to recognise excellence and has grown in scope to cover all fields of work - from account management and innovation to sustainability and internal customer delight.
In terms of target based incentives, these work well when teams are recognised over individuals and the overall number is a small component of the overall compensation.

For example, when a team is rewarded for a before target project completion, there is a sense of shared achievement and celebration that builds team spirit.

Hence, it is best to avoid individual incentives and build them around recognising team performances.
Creating and maintaining a high performance culture goes beyond rewards and incentives.
It is a continued focus on client needs as well as a deep sense of pride at work and innovation at ground level that make a difference.

Rewards and incentives help meet tactical objectives in what otherwise is a long-term journey.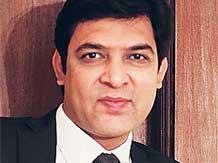 One cannot be socialistic about incentives
Sandyp Bhattacharya
Senior Vice-President & Head, HR, Mahindra Comviva
Incentives are a great way to get focus, create stretch and drive excellence where it matters most.

When we put some cash or 'kind' incentives to 'management speak', people understand this is serious; know we mean business. One cannot be a cowboy about it.

Worst one can do is give a knee-jerk incentive reaction to a prevailing challenge. Incentives alone cannot solve issues without vision, engagement and close monitoring.

Care must be taken to cover for unintended consequences that may emerge knowingly or unknowingly to push something up while neglecting something else. Like focusing on closure timelines may lead to abrupt closure of issues, leading to drop in quality and thus satisfaction.
We must know five core elements clearly: what you want to measure; who will you give; what will you give; when will you give; and how you measure and share (transparency).

Knowing who to reward is the tricky part. Know who are the real value creators. One cannot be socialistic about it.

If it is socialistic, it stops being a differentiator and is not an incentive but a given. On the other hand, if you motivate a few, but leave out some core contributors, then it engages few but could disengage many.
How much will you give out matters a lot. Not spending enough to excite people or putting up targets that are impractical will only get a programme on paper, with people mentally checking out before the programme checks-in.

To demonstrate this, imagine two people with salaries of Rs 10 lakh per annum, the so-called well-off if we go by the gas cylinder subsidy programme. For people outside sales, assume an industry average of 10 per cent incentive.

They will make Rs 1 lakh for achieving the stretch target. The average person with moderate all-in-a-day's effort achieves 70 per cent target and 70 per cent money; and the other colleague stretches, works late and constantly goes after her goals with a lot of effort to achieve 100 per cent of target and 100 per cent of the money. In the end she will get an extra Rs 55 of post-tax money per day.

For someone earning Rs 10 lakh per annum, is that Rs 55 enough to get her focus, and energy every day? Now, if you put too many parameters or items that form the target, say four goals, that difference is just about Rs 15 per day.
Incentivise as close to the event being measured as feasible. If you are focusing on operational excellence like quality, delivery, timelines, process compliance, satisfaction in the programme or if you are implementing a tactical plan, they should be governed by shorter term incentives ranging from a week to a year. These are direct cash or kind focused.

If you are looking at strategic goals like opening new lines of business, creating a new scale of business revenues or penetration or market positioning or retention of critical people. long-term incentive plans have to come into play. These can be one or mix of cash, stock options or any other high value asset.
Appreciation delayed is appreciation denied
Shikha Taneja
Senior Director, Human Resources, ShopClues
Individual and organisational performance is a joint responsibility. The onus lies both with the employee as well as the company to manage people's performance and their career objectives.

The organisation's role is to create clarity around goals and build an environment where employees feel safe to fall, adapt, and rise.

We believe in the adage 'you get what you measure'; but we have also realised that finding the right things to measure is easier said than done. Incorrect or ambiguous articulation of goals often results in a mismatch of employee expectations with the organisation.
We ensure that there is a fair, objective and transparent process to assign and measure organisational goals.

Once goal setting has been achieved, organisation's role is to create an environment where individuals and functions have the autonomy to choose their tasks, teams, time and techniques (collectively, the 4Ts).

This results in intrinsic motivation for employees and teams without any need for managerial supervision all the time.
We have seen that appreciation delayed is appreciation denied and hence, we practice timely appreciation of good job done.

Teams have budgets in the form of money and resources to acknowledge good work, without being bogged down by organisational committees and policies. Also a more formal and public recognition of good work is needed to set an example of who the 'heroes' are and what constitutes great performance etc.
We understand that if these incentives and recognition are not implemented in the right environment, they have a high probability to backfire and become a bigger de-motivator, where a company's culture may deteriorate into a my-success-is-your-failure sort of situation.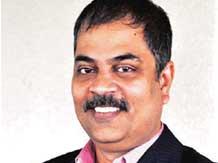 Think of them as 'behavioural' incentives rather than 'performance' incentives
Debabrat Mishra
Director, Hay Group India
Performance incentives are Pavlovian conditioning for achievement and nothing more.

Rarely do organisations measure how well the incentive has improved performance in the long run.
In essence, incentive designs are flawed. Most managers in India use generous performance ratings as a means to reward their subordinates.

And most organisations spend substantially large amounts of time 'normalising' the ratings given by managers when compared to spending time on giving feedback to performers.

In such a scenario incentives provide further motivation to managers to be more generous and subsequently more time spent by the leadership teams 'normalising'. True performance is the first victim here.
Where do most organisations go wrong with incentives?
If you know about Pavlovian conditioning (it's the one about the salivating dog of Pavlov) you can easily understand this. When we give incentives it should 'condition' some behaviour right?

What is that behavior? If you do not design incentive schemes with a clear 'end behavior shift' in mind you are wasting money, time and slipping into a worse nightmare than not giving incentives at all.

Most of us think that linking incentive payouts to performance is the only thing that matters.

What we do in reality is just leave the linkage at performance rating and incentive payouts. Just like Pavlov's dog we have conditioned a desire for a better performance rating.

Now the manager is under even greater pressure to be generous and the organisation performance is further undermined.
At the core of incentives is the science of psychology. Think of it as 'behavioural incentives' rather than 'performance incentives' and you can make it work.