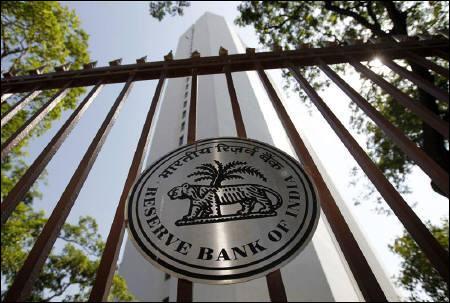 The Reserve Bank of India (RBI) clarification on the final norms for new bank licences has much to mull on for the many entities interested.

It has clearly ruled out any benefit to the new entrants in terms of more time to meet the cash reserve ratio/statutory liquidity ratio (CRR/SLR) requirements.
L&T Finance
L&T Finance Holdings, the non-bank finance company (NBFC) favoured by investors to get a licence, is set to gain as its parent L&T has a diversified ownership and both it and the parent (Larsen & Toubro) have a sound record. In addition, since its loan book is smaller than many other NBFCs, meeting the CRR/SLR norms from day one will be relatively easier.

The only grey area is that it has to transfer its insurance companies under a non-operating financial holding company, as the guidelines specify; this is not allowed by the insurance regulator's guidelines.
M&M, Shriram
Since the lending businesses of NBFCs have to be transferred to the proposed bank, analysts said some interested parties might have to re-think. According to a report by Prabhudas Lilladher, the financial services agency, the stipulation could pose a challenge for IDFC, Mahindra & Mahindra Financial Services, and the Shriram Group (the last one would have to fold both Shriram Transport and Shriram City Union into the bank).

In addition, since there is no leeway given to comply with CRR/SLR, this would pose a further challenge to these entities. But, with its rural franchise, M&M Financial generates large priority sector loans (PSL) in the direct agricultural lending segment.
JM Financial
JM Financial also plans to apply for a licence. Nimesh Kampani, his family members and associates form the promoter group and held 68.94 per cent stake in the company as on May 16. Ex-Citigroup head Vikram Pandit and his partner, Hari Aiyar, have decided to buy three per cent stake in JM Financial through issue of warrants.

RBI has stipulated that two or more promoter groups cannot jointly promote a bank. But, Kampani, his family members and associates will have to cut their stake to 49 per cent in JM Financial to comply with the norms.
LIC HF
In LIC Housing Finance, the promoter (Life Insurance Corporation) holds 40.13 per cent. The rest is with foreign institutional investors, domestic institutional investors and others. In other words, the public shareholding is 59.69 per cent.
RBI clarification says not less than 51 per cent of the voting equity shares of the NOFHC in question shall be held by companies in the promoter group, in which the public hold not less than 51 per cent of the voting equity of such companies.

So, assuming LIC is promoting a bank, LIC Housing Finance (where the public shareholding is more than 51 per cent) will hold 51 per cent of the NOFHC. It, however, will have to demerge its housing finance business into the proposed bank.