Indian Railways under Piyush Goyal has chalked out a new plan for station redevelopment. Railway stations in 15 cities may soon offer residential apartments.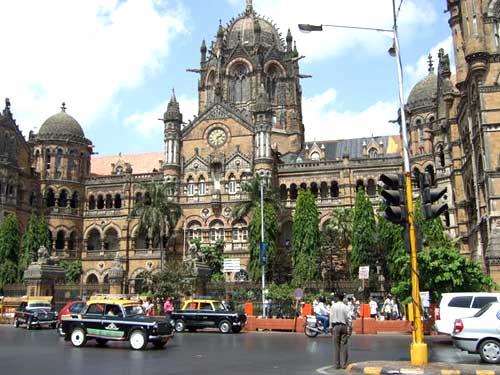 Railway stations in 15 cities could soon offer residential apartments as part of a larger plan to redevelop them. These stations include New Delhi, Thane near Mumbai, and Howrah near Kolkata.
The Indian Railways under Piyush Goyal has chalked out a new plan for station redevelopment. As part of this plan, the Railways would identify 20 per cent of the redeveloped area for residential purposes. The remaining 80 per cent area would be utilised for commercial purposes.
This would mean that the developers tying up with the Indian Railway Stations Development Corporation (IRSDC) would also have the option of building residential structures within the station premises, which are in prime localities.
According to two persons close to the development, the Railway Board has approved a proposal for a longer lease period of 99 years for private redevelopers instead of 45 years. There would be the option of sub-lease and residential development in these contracts, which are expected to see investments of Rs 1 lakh crore. This comes after Goyal dropped the earlier model for redevelopment on the Swiss challenge basis.
"All the railway stations in India have huge potential for commercial development as they are in prime areas. However, it needs to be seen how effective it would be for real estate purposes," said a senior official from a Delhi-based real estate company.
When asked about the move, Abhishek Kiran Gupta, founder of CRE Matrix, a real estate analytics firm, said, "Railway stations globally have been hubs for retail or commercial development, not residential. With heavy traffic and noise and railway movement, I doubt residential could work well."
When asked about this, S K Lohia, managing director (MD) and chief executive officer (CEO) of IRSDC, said, "We are yet to receive any information from the Railway Board in this regard. But residential development has the potential to bring in huge revenue for the Railways." The board recently entrusted IRSDC as the nodal agency for station redevelopment.
Initially, 15 stations would be taken up at an investment of Rs 6,000 crore. Based on this, it would invest in engineering, procurement and construction contracts for station redevelopment and later would tie up with private players for commercial development midway into the project's execution.
The railways simultaneously are trying to strengthen IRSDC by providing it more financial autonomy. From being an Ircon subsidiary, it was converted into an equal joint venture between Ircon and the Railway Land Development Authority.
IRSDC's annual general meeting on September 25 cleared the sale of one per cent of Ircon's stake in the company to RLDA for about Rs 40 lakh.
"The restructuring helped IRSDC gain more powers by having a full-time MD and CEO, functional directors and speedy execution of projects. We are already in charge of redeveloping 12 stations and work is going on for that," Lohia added.
Lohia said that bids cancelled for the Anand Vihar and Bijwasan stations in Delhi would be invited again.
GET THE INSIDE TRACK
400: Total no. of planned stations
15: No. of stations to be taken up initially by Indian Railway Stations Development Corporation
2,200 acres: Total land area across 100 cities
Rs 1 lakh crore: Total programme size
16 million with 7% annual growth: Total daily footfall for 400 stations
According to sources, the Railway Board looked into a reversal of the redevelopment policy after lukewarm response from companies for the 23 stations that were put up for bidding in February 2017.
"Out of the 23 stations, only Kozhikode and Jammu received active bids. That too only two, which prompted us to have a relook at the proposal and cancel those bids," said a railway ministry official.
While on an average redevelopment of a station is expected to cost Rs 400 crore, major stations like those in Delhi and Mumbai may see investments to the tune of Rs 15,000 crore.
This was decided after Goyal held a meeting with major stakeholders, including the Tata group, Shapoorji Pallonji, GMR, Essel Group and L&T on September 20 and October 5 this year.
However, some developers say there is good opportunity in targeting the railway staff.
Vijay Wadhwa, chairman of Mumbai-based Wadhwa Group, said it will be good for all, the railways will secure housing for their staff and the developer will gain access to land to build at good locations.
Image: Mumbai's iconic Chhatrapati Shivaji Maharaj Terminus, formerly known as Victoria Terminus.